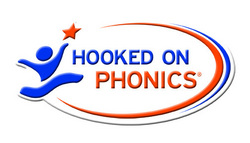 Give the Gift of Reading to a School
Baltimore, MD (PRWEB) July 30, 2009
Hooked on Phonics®, the maker of award-winning educational and reading tools, has just released its first-ever Learn to Read Teacher's Edition product for educators. The flagship product, Learn to Read, has been redesigned to cater specifically to the needs of small group or classroom learning situations. Similar to the original product, the new Teacher's Edition incorporates the latest reading and literacy research into lesson strategies and fun reading activities designed to teach children fundamental reading skills. This is the first product designed especially for educators from Hooked on Phonics and is approved by the Children's Reading Foundation.
"Our company has been a leader in providing tools that help parents and other caring adults build confident readers, and we are excited to be able to provide the same level of excellence to educators in a classroom setting," said Judy L. Harris, CEO of Smarterville, the company that owns, creates, manufactures and distributes Hooked on Phonics. "The Learn to Read Teacher's Edition provides educators with materials to help children discover the love of reading, and through reading, set the foundation for their continuing education."
The Teacher's Edition is based on the Hooked on Phonics premier reading program that teaches children with a three step learn-practice-read instructional approach. Each lesson introduces students to a bite-sized skill, gives practice using that skill, and then applies that skill to reading engaging stories mapped to the words in that lesson. This new product is also correlated to state and national academic standards.
The new Teacher's Edition product provides educators with a robust teacher's guide that offers classroom lesson plans and fun group activities. The Teacher's Edition also includes story boards perfect for shared reading; multiple copies of story books by award-winning authors like Rosemary Wells and Robert San Souci; lesson workbooks; reusable poster-sized progress charts; multiple sets of flashcards; as well as songs and videos with Visual Phonics™, a multi-sensory technique found in film and animation which gives life to reading instruction.
To celebrate the release of the Learn to Read Teacher's Edition, Hooked on Phonics has launched a new campaign, "Give the Gift of Reading to a School," encouraging individuals to support their local schools by purchasing and donating a Teacher's Edition product to their favorite school. Teacher's Editions can be purchased at a discounted price through October 31, 2009 by visiting the company's website at http://giveagift.hookedonphonics.com.
About Hooked on Phonics
Hooked on Phonics, operated by Smarterville Inc., is a leading creator of research-based educational and reading products that are fun, easy to use, and effective. The company works with professional educators, interactive designers, writers, artists, and parents to develop step-by-step learning systems that help teach children critical reading, math, and study skills. Since the company was founded in 1987, more than two million families and thousands of schools have turned to Hooked on Phonics' library of award-winning programs. Hooked on Phonics products such as Learn to Read, Master Reader and Hooked on Math are available at major retailers and online at http://www.hookedonphonics.com.
###