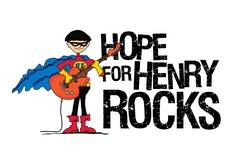 "If there's a Great American Songwriter nowadays—someone whose finger is simultaneously on the pulse of the country's history, its modern folklore, politics, religion and the general zeitgeist—it's Snider.
Washington, DC (PRWEB) September 30, 2010
The Hope for Henry Foundation is excited to announce its first-ever "Hope for Henry Rocks" benefit concert scheduled for November 13, featuring Todd Snider. "America's finest music storyteller," according to Rolling Stone, Todd Snider will headline this fundraiser that promises to provide essential financial support for Hope for Henry's programs to improve the quality of life for children fighting life-threatening illnesses. The concert is slated for Washington, DC's Rock and Roll Hotel at 1353 H Street, NE.
Todd Snider, described by Paste Magazine as "… a laid-back Jon Stewart with an acoustic guitar…," is the ideal entertainment for a concert taking place only blocks from the U.S. Capitol. Snider's ties to the non-profit are strong; the lyrics to his famous song Beer Run are excerpted in a new book, Saving Henry (Hyperion), written by the founder of Hope for Henry, Laurie Strongin.
"We are thrilled to have Todd Snider perform at our inaugural Hope for Henry Rocks benefit concert," said Laurie Strongin, Executive Director, Hope for Henry. "Todd said that 'if the cause ever needs a folk singer,' to let him know. We can't think of a better folk singer, better person or better friend for our cause. The only thing bigger than his talent is his heart."
Snider's latest album, The Excitement Plan, garnered exceptional reviews, including one from The New York Times which suggested the release should, " secure his place … as one of music's great populist, if not popular, singer-songwriters." Jessie Scott, Chief Creative Officer of MusicFog.com and founding member of the The Americana Music Association, will interview Snider in a session for VIP ticket buyers prior to his performance.
Hope for Henry, a non-profit founded to honor the memory of Henry Strongin Goldberg, brings smiles and laughter to seriously ill children. Working with hospitals in Washington, DC and around the country, Hope for Henry provides pediatric patients with brand name consumer electronic gifts to entertain them and distract them from long hospitalizations. The organization also organizes birthday parties for children spending their special day in the hospital, and larger parties year-round for the pediatric in-patient and clinic populations.
Tickets go on sale October 8. For more information about the concert and Hope for Henry, please contact Laurie Strongin, laurie(at)hopeforhenry(dot)org.
###