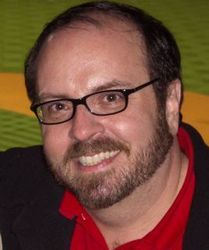 Our site and the number of expert contributors are growing rapidly
Beverly Hills, CA (PRWEB) January 6, 2008
In an era of increasing content segmentation, a newly launched web site -- HopelessUtopian.com -- aims to provide visitors a cornucopia of piquant outre substance.
Inspired by the very popular "How to of the Day" that appears on Google.com, HopelessUtopian.com will regularly post engaging articles that don't have a single good 'because' or 'therefore'. Readers will just like them.
Need the 411 on princess cut diamonds or been attacked by a zoo animal and want to hire the best possible personal injury attorney? HopelessUtopian.com has seasoned, prize-winning newshawks on the case.
Kids got pink eye? Wonder how to pitch an article to Walt Mossberg, The Wall Street Journal's omnipotent personal technology columnist? Have a candle in need of the perfect sconce? HopelessUtopian.com bushwhacks its visitors with its cavalcade of cogent counsel -- the "Three C's."
HopelessUtopian.com is the progeny of Dean Rotbart, a veteran journalist and founder of such other popular web sites as NewsBios.com, YouHereNow.com, NoDiet-WeightLoss.com and L-VMA.org.
"Predictable is vanilla," says Rotbart, "While HopelessUtopian.com is a prism of zing."
HopelessUtopian.com draws upon a wide variety of original content providers to fuel its web site. A good example is Germ Proof Your Kids: The Complete Guide to Protecting (without Overprotecting) Your Family from Infections. The book, one of 2007's top selling children's health books, is published by the American Society for Microbiology and has received widespread praise from individuals including Marianne Neifert, M.D.; Donald Schiff, M.D., F.A.A.P.; Stephen Berman, M.D., F.A.A.P.; and Barton Schmitt, M.D., F.A.A.P.
Many of the web site's home decorating articles and tips come from St. Paul-based Creative Lighting, a family owned and operated lighting fixtures and home accents store since 1926. Michael Minsberg, president of Creative Lighting, writes on lighting fixtures, chandeliers and wall sconces most frequently.
Romance and jewelry is the purview of Robbins Bros., known as the world's biggest engagement ring store. Whether readers are interested in diamond engagement rings, wedding bands or princess cut diamonds, the posts that draw upon the experts at Robbins Bros are among the most popular on HopelessUtopian.com.
When it comes to legal advice, New York personal injury lawyer Robert Aronov has a great deal of consumer-friendly insights to offer those who've been hurt in accidents due to the negligence of others. Robert Aronov & Associates is a frequently cited expert on the subject.
"Our site and the number of expert contributors are growing rapidly," Rotbart says. "My expertise is finding those in a wide variety of fields who are genuine experts and then extracting their professional and life experiences for the benefit of HopelessUtopian.com visitors."
Companies and industry experts who would like their insights to be showcased on HopelessUtopian.com are invited to contact Rotbart at dean@youherenow.com or by phone at 310-492-5858. You, Here, Now!, co-founded by Rotbart, is one of the nation's fastest growing, search engine optimization companies, now powering more than three dozen popular web sites.
# # #