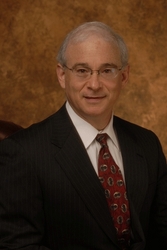 We are extremely pleased for Elie
San Jose, CA (PRWEB) August 12, 2009
A unanimous jury found former Alliance Bancorp Chief Operating Officer Kathleen Smith liable for damages to former Alliance Bancorp Chief Executive Officer Mehrdad Elie for a series of investments and loans made to the now defunct business back in early 2007. The verdict followed a 4-week jury trial before San Mateo County Superior Court Judge Marie S. Weiner (Elie v. Smith CIV 471364).
Elie initiated his case in March of 2008, demanding recovery of monies he had advanced on behalf of defendant Smith to mortgage giant Alliance Bancorp between February and July of 2007. The two had built Alliance Bancorp together over the preceding 18-year period. Elie contended that when all advances and credits made and received by Smith and Elie were accounted for, Elie was owed between 5 and 6 million dollars by Smith. Smith denied Elie's claims and argued that instead she was owed at least 10 million dollars (with no offset owed to Elie). On August 3, 2009, the jury voted in favor of the plaintiff's theory in its entirety. Once court-awarded interest was included, damages of $17,302,519 were awarded to plaintiff Elie, and an offset of $11,488,067 was awarded to Smith, resulting in a net award to Elie of $5,814,452. Elie was represented by a team of attorneys at Hopkins and Carley including experienced complex litigation attorneys Jeffrey Essner and Allonn Levy.
"We are extremely pleased for Elie" said Essner after the trial. "Our client was looking for fairness in this case - we asked the jury to award between $5 and $6 million after the offsets were accounted for; needless to say we are very pleased with the result," said Essner. "Whenever you deal with complex cases, it is always a challenge to get the information across to the jury; here, we were dealing with transactions totaling about 50 million dollars," said Levy who handled the two opposing damages experts during the trial. "I'm very pleased that the jury was able to correctly track these complicated business transactions and come up with the right result," said Levy. "I think this was about principle for our client" said Essner after the win, "I think this jury delivered the justice that Elie was seeking."
###