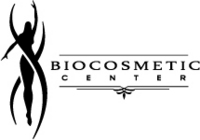 Phoenix, AZ (Vocus) April 23, 2010
BioCosmetic Center sees a noted increase in the need for hormone balancing. The majority of incoming patients aged 30 and above need some type of hormonal adjustment. Expert hormone balancing ensures that clinical deficiencies are treated with natural methods being accessed first and patient requests for hormones that are not deficient do not override test results. Interfering with hormone levels without solid evidence of deficiency can have drastic results; some even worse than the patient's original symptoms.
Hormone balancing is an effective treatment for many individuals who find themselves with negative health or a decreasing quality of life. The cause of the recent increase in hormone imbalance amongst the general public is not yet clear. Industry professionals continue to speculate, but there seem to be many contributing factors in today's society that are leading to a greater number of middle aged individuals in need of help keeping their hormones balanced.
Some factors experts attribute to causing or helping to cause the issue include: lack of sleep, bad nutrition, lack of exercise, high stress levels, chronic stress, etc. Eric Jantze of BioCosmetic Center responds, "It seems as if everyone is being forced to work twice as hard for half the money in today's economy. And that is hard on the systems of the body. By using a very thorough and very exact method of testing hormone levels we're able to alleviate a lot of symptoms that are having a negative effect on the day to day lives of patients through accurate hormone balancing."
Attempting to adjust hormone levels without very thorough testing prior to treatment can have a lasting negative effect on the body. One common mistake being made is the introduction of testosterone shots as treatment for symptoms without first confirming that testosterone levels are deficient. Common symptoms include that can be effectively treated with testosterone shots include: depression, low energy, decrease in muscle mass, low sex drive, constant tiredness, and/or loss of strength. These symptoms are indicative of low testosterone levels, but they can also be a symptom of many other health conditions. So verification through extremely thorough and accurate testing is a necessity prior to any hormone treatments.
BioCosmetic Center offers all inclusive, personalized programs to aid individuals in obtaining their physical goals. Programs can include any of the following: weight loss, liposuction, Botox, weight loss, scar removal, bio-identical hormones, dermal fillers, acne treatment, laser hair removal, and more.
To get further information on BioCosmetic Center or current standards in the industry get in touch with Eric Jantze:
Contact: Eric Jantze
Company: BioCosmetic Center
http://www.biocosmeticcenter.com
Phone: 480-515-3900
###