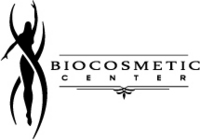 Phoenix, AZ (Vocus) July 28, 2010
BioCosmetic Center releases top 5 reasons to look for natural hormone replacement. Natural hormone replacement is also known as bioidentical hormone replacement therapy (BHRT). The therapy is based on the necessary replacement or adjustment of hormones that are missing or deficient in the body using hormones that are molecularly identical to endogenous hormones.
Top 5 Reasons to Look for Natural Hormone Replacement:
1. Menopause: therapy can be used to reduce the symptoms of menopause
2. Anti-aging
3. Improvement of quality of life
4. Stress induced adrenal fatigue and other stress induced conditions
5. Andropause (the male menopause)
Eric Jantze of BioCosmetic Center says, "Natural hormone therapy is a natural response to the depleted hormone levels that many over the age of 30 suffer. Different hormone deficiencies will present with different symptoms, but some of them are life altering. We use a complete examination to actually define clinical deficiencies prior to conducting any type of hormone therapy to ensure that patients are getting exactly what their body needs."
Bioidentical hormone therapy or natural hormone therapy has been known to effectively decrease the signs and symptoms of menopause and andropause. Hormone levels continue to decrease as the body ages making it a logical treatment for those in their fifties and sixties; decreasing the obvious signs of age.
BioCosmetic Center offers all inclusive, personalized programs to aid individuals in obtaining their physical goals. Programs can include any of the following: acne scar removal, liposuction, Botox, weight loss, scar removal, bio-identical hormones, dermal fillers, VO2 testing and more.
To get further information on BioCosmetic Center or current standards in the industry get in touch with Eric Jantze:
Contact: Eric Jantze
Company: BioCosmetic Center
http://www.biocosmeticcenter.com
Phone: 480-515-3900
# # #