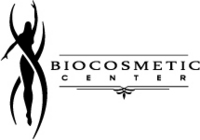 Phoenix, AZ (Vocus) June 16, 2010
BioCosmetic Center urges consumers to beware of unwarranted hormone replacement. Unnecessary hormone replacement therapy can result in drastic negative effects. To avoid problems in relation to hormone replacement therapy patients considering hormone issues should consult an experienced professional who will tap the correct resources in order to provide a valid clinical diagnosis of any shortages or deficiencies.
Qualified professionals with experience in the field only prescribe hormone replacement when necessary. Prior to diagnosing actual hormone replacement, practitioners with experience in the field of hormone replacement prescribe natural remedies such as dietary changes and/or exercise first in order to achieve the necessary balance. If that doesn't work, then bio-identical hormone therapy may be prescribed. Bio-identical hormone is a safe and effective alternative to synthetic hormones.
When these natural steps have been taken and complete exams (including blood work) still show shortages and deficiencies of vital hormones, hormone replacement is a viable option.
Eric Jantze of BioCosmetic Center said, "The majority of people over the age of 30 have some kind of hormonal shortage or deficiency. It's a common issue we've created in today's society. The symptoms can be very mild or they can be severe. It depends on the individual situation at hand. But jumping in to synthetic hormone replacement therapy of any kind without a complete exam by a qualified professional is the worst possible action to take. Be sure to consult a cosmetic center for natural alternatives such as bio-identical hormones."
BioCosmetic Center offers all inclusive, personalized programs to aid individuals in obtaining their physical goals. Programs can include any of the following: acne scar removal, liposuction, Botox, weight loss, scar removal, bio-identical hormones, dermal fillers, and more.
To get further information on BioCosmetic Center or current standards in the industry get in touch with Eric Jantze:
Contact: Eric Jantze
Company: BioCosmetic Center
http://www.biocosmeticcenter.com
Phone: 480-515-3900
###