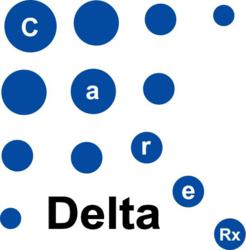 Once again, the company is standing out as a pioneer in the hospice pharmacy industry.
Steubenville, Ohio (PRWEB) January 11, 2012
Delta Care Rx, a rapidly growing Hospice Pharmacy Solutions Provider is proud to announce the receipt of a recent Electronic Prescribing Vendor Certification from the Ohio State Board of Pharmacy. Once again, the company is standing out as a pioneer in the hospice pharmacy industry. Delta Care Rx has exclusively pioneered proprietary e-Prescribing software and made it available to hospices nationwide at no charge.
The rigorous certification mentioned above is for the electronic prescribing technology included in their e-Suite of Hospice Care Tools (Delta e-Tools) that allows client clinicians to "create and send" electronic prescriptions to pharmacies everywhere within minutes.
It is important to differentiate between having the ability to "create and send" electronic prescriptions versus the ability to "receive" electronic prescriptions claims for processing. Delta Care Rx gives clients the ability to do both. These clinician tools can now be used in 49 US States.
Baseline service offerings for the company are: Pharmacy Benefit Management (PBM), Clinical Pharmacy Consultations, Quality and Cost Utilization Metrics, Analysis and Reporting.
This is a very important announcement for a number of reasons:

Hospice clinicians all over the country are looking for an answer to the time consuming processes currently in place for ordering medications when working "outside of their normal practice setting." Delta Care's electronic prescribing tool allows the prescriber to have an "always ready and on-the-go" virtual prescription pad in their pocket (works on any smart phone or tablet), on their home computer, or while actually working at an office location.
This differs from many other e-Prescribing tools available in that it is a "stand alone/web-based" application that can be used at ANY practice setting that the prescriber chooses. It does not have to be tied to an electronic medical record, however integrations are offered for a nominal fee provided; the electronic medical record software provider is willing to share the needed information.
This tool has previously received third party certification from a company called Emdeon, a nationally recognized electronic order pathway. As already mentioned, it has also been certified by the Ohio State Board of Pharmacy. Ohio is one of the few states in the country that require a separate certification for e-Prescribing applications.
Currently, Schedule II Controlled Substance orders are not being sent electronically by electronic health record applications. However, we are excited to announce that as a result of new DEA regulations - Delta Care Rx will allow users of their e-Prescribing tool to SEND ALL CONTROLLED SUBSTANCE ORDERS ELECTRONICALLY to any pharmacy capable of receiving these orders on their computers early in the new year of 2012. (Over 90% of the nation's pharmacies are capable of receiving regular electronic prescription orders at this time).
Current regulations do require all prescribers to "hand sign with ink" all Schedule II Controlled substance orders and then either have the patient/caregiver take it to the pharmacy or the prescriber must fax the prescription to the pharmacist with a traditional fax machine.
This new technology from Delta Care Rx will allow the prescriber to bypass this previous process completely, while ultimately allowing for quicker and safer delivery of medications to patients urgently in need.
Delta Care Rx provides Pharmacy Billing Services, Medication Therapy Management and Electronic Prescribing to an array of Health Care Organizations, mainly Hospices. The company was brought to life and is managed by professionals (who are Pharmacists) seeking to "Change" the course of direction by which Hospice Pharmacy Services are headed in this country. More information can be obtained via the contact info below.
http://www.DeltaCareRx.com
contact(at)deltacarerx(dot)com
855-Delta-19
###