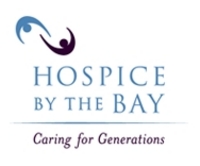 Larkspur, CA (Vocus) February 12, 2009
Many caregivers and family members begin to feel grief, fear and sadness about future loss long before the death of a loved one with a life-limiting illness. At the same time, caregivers and others may experience stress from the physical and emotional support they are providing their loved ones. To help cope with those feelings, Hospice By The Bay offers a new eight-week group, Caring and Grieving: For Caregivers and Loved Ones of Someone with a Life-Limiting Illness, on Thursdays, March 26th-May 14th, 1:00-2:30pm, at Hospice, 17 East Sir Francis Drake Boulevard, Larkspur. Participants gain emotional support, as well as practical advice on how to navigate this difficult time. Family members with a someone in Hospice By The Bay's care may request a volunteer to stay with their loved one during the time they are attending the group (based on availability). Reservations are required. Please reserve by calling the Bereavement Team by March 19th at (415) 526-5699, ext. 8500.
The fee for one group series is waived for those whose family member received Hospice By The Bay 's care in the past year. Donations are gratefully accepted. Hospice also accepts Medi-Cal from Marin residents who meet the criteria for services. For other community members, the fee is $175. Hospice By The Bay is committed to providing support to anyone who needs our services regardless of their financial circumstances. Contact our Bereavement Team to qualify for our sliding scale fee.
For online information about Hospice By The Bay Bereavement groups and activities, visit http://www.hospicebythebay.org.
Hospice By The Bay , which serves Marin, San Francisco, Northern San Mateo, and Sonoma counties, is dedicated to providing the highest quality of end-of-life care to patients and their families regardless of their ability to pay. Hospice By The Bay also serves people whose lives have been affected by the loss of a loved one through its community grief support program.
Hospice By The Bay is a 501(c)(3) nonprofit organization that has been serving the Bay Area since 1975. Hospice By The Bay programs are funded through health care reimbursement and financial donations from community members and businesses. For more information about Hospice By The Bay services or how to support our work, call (415) 927-2273, or visit http://www.hospicebythebay.org.
Contact:
Erin Henke
Hospice By The Bay
Director of Communications & Community Relations
(415) 927-2273
# # #