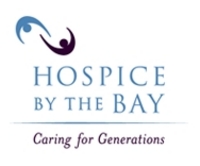 creates a single corporate governance structure, fully aligned toward common goals, to ensure that Hospice By The Bay operates efficiently, both strategically and organizationally
Larkspur, CA (Vocus) February 12, 2009
As of January 1st, Hospice By The Bay , a Bay Area regional provider of hospice and palliative care, and its Foundation have become one entity, under the guidance of one Board of Directors. The new entity will be named Hospice By The Bay. The move "creates a single corporate governance structure, fully aligned toward common goals, to ensure that Hospice By The Bay operates efficiently, both strategically and organizationally," said Hospice By The Bay's Chief Executive Officer Sandra Lew, LCSW, and Board of Directors Chair Dennis Gilardi in a memo to Hospice staff. The merger, Lew adds, offers an opportunity to unite care, services, and corporate administration with the fundraising arm of the organization.
The recommendation for reorganization was the result of Hospice By The Bay's work in 2007 with the Stanford Alumni Consulting Team, founded by Stanford's Graduate School of Business, which provides pro bono consulting services to nonprofits in the arts, education, the environment, and social services. Previously, Hospice By The Bay and Hospice By The Bay Foundation were two entities, each with its own governing board, and under the parent organization, Hospice By The Bay Partners. Lew, President of the Foundation and CEO of Hospice, will retain the title of CEO.
Hospice By The Bay's 14-member Governing Board includes officers: Dennis A. Gilardi, Chair; Richard S Riede, Esq., Vice Chair; Robert P. Kowal, Treasurer; Linda Simpson, Secretary; Stephen A. Thal, Chair Emeritus; and Board members: Katherine M. Beacock; Michael R. Dailey; Col. Robert V. Kane; Jeffrey D. Kirshbaum; Kenneth Meislin; William C. Mentzer, Jr., MD; Gerald R. Peters, Esq.; Mary L. Taverna, Hospice By The Bay President Emeritus; and Sandra Lew, Hospice By The Bay CEO.
In addition to the Board, there are two advisory councils that include a Board Development Council to oversee and participate in fundraising and community relations, and a Board Operations Council to oversee and participate in the delivery of hospice, palliative care and other clinical programs.
Hospice By The Bay , which serves Marin, San Francisco, Northern San Mateo, and Sonoma counties, is dedicated to providing the highest quality of end-of-life care to patients and their families regardless of their ability to pay. Hospice By The Bay also serves people whose lives have been affected by the loss of a loved one through its community grief support program.
Hospice By The Bay is a 501(c)(3) nonprofit organization that has been serving the Bay Area since 1975. Hospice By The Bay programs are funded through health care reimbursement and financial and in-kind donations from community members and businesses. For more information about Hospice By The Bay's care or to make a donation to support our work, call (415) 927-2273, or visit http://www.hospicebythebay.org.
Contact:
Erin Henke
Hospice By The Bay
Director of Communications & Community Relations
(415) 927-2273
# # #