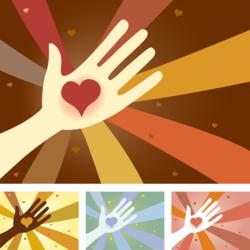 We often hear from our Pathways Hospice volunteers about how much satisfaction they get from working with patients and their families. The gift of time leaves a lasting impression on our patients and their families.
Sunnyvale, CA (PRWEB) February 13, 2012
Pathways Hospice is providing training for those interested in becoming hospice volunteers on Saturday, March 3, 2012 and Saturday, March 10, 2012. Each session runs from 9:30 a.m. to 4:30 pm. Volunteers from the San Jose, Menlo Park, and Redwood City areas are especially needed.
The training course is held at the Pathways Hospice, offices at 585 N. Mary Avenue, Sunnyvale, CA 94085. Pre-registration is mandatory and volunteers must attend both sessions. Once training is complete, assignments and schedules are tailored to the volunteer's geographic and time commitment preferences. The volunteer coordination team at Pathways Hospice work to balance family and patient needs with volunteer availability. Volunteers must be at least 18 years old. No previous hospice and health care experience is required.
Hospice volunteers help people facing terminal illness. Pathways' volunteer training covers the basic principles of hospice, understanding the special needs of patients and their families, effective communication, patient care, pain and symptom management, spiritual care giving, and understanding grief and loss. Hospice volunteers are trained in listening skills, family dynamics and the right words to say to patients and their loved ones at the end of life.
After completing the class, volunteers can provide respite for caregivers, offer companionship for the patient, run errands and help families and patients in many meaningful ways. Residents of the Bay Area are encouraged to join the Pathways Hospice supportive and rewarding volunteer program, where they can contributor their unique interests, skills, and talents.
"We often hear from our Pathways Hospice volunteers about how much satisfaction they get from working with patients and their families," "said Shaguna Wilkes, Manager of Volunteer Services. "A short visit, a listening ear, reading a book, a simple walk—no matter what the activity, the gift of time leaves a lasting impression on our patients and their families."
Pre-registration is mandatory and volunteers must attend both sessions. For more information or to enroll call Alejandra Ramos in our Sunnyvale offices at (408) 773-4271, or email aramos(at)pathwayshealth(dot)org or visit http://www.pathwayshealth.org
###