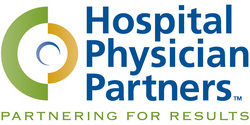 They have a great administrative and medical leadership team which appreciates the value of teamwork and collaboration in delivering quality patient care. It is our job to manage an emergency department that is safe, effective and efficient
Ft. Lauderdale, Florida (Vocus) June 16, 2010
Hospital Physician Partners, one of the nation's leading medical management companies specializing in Emergency and Hospitalist Medicine, announced today a new partnership with Lock Haven Hospital located in Lock Haven, Pennsylvania.
Lock Haven Hospital represents Hospital Physician Partners newest emergency department (ED) contract in Pennsylvania. Hospital Physician Partners Chief Executive Officer Jeffrey Schillinger says he is excited about this new partnership. "They have a great administrative and medical leadership team which appreciates the value of teamwork and collaboration in delivering quality patient care. It is our job to manage an emergency department that is safe, effective and efficient," said Schillinger.
Hospital Physician Partners will be responsible for the daily management and physician staffing of Lock Haven Hospital's ED. Hospital Physician Partners Clinical Operations team consists of physicians, allied healthcare professionals and former hospital executives with decades of emergency department management and clinical practice experience. "Our strength is our local approach," says Schillinger. "All of our Clinical Operations team members actively practice clinically in the hospitals they serve. "We've been doing this for more than 30 years," adds Schillinger. "Our local approach has served us well and it a core value we are committed to."
Last year, the Hospital Physician Partners' Clinical Operations Leadership team worked 1,086 shifts representing over 11,000 clinical hours in client hospitals. The Florida-based Medical Management company added 26 new contracts across the United States in 2009 and has already expanded its national base in 2010 with the addition of 10 new Emergency and Hospitalist Medicine contracts.
About Hospital Physician Partners
Hospital Physician Partners and its family of affiliates are among the nation's largest privately-held Medical Management companies specializing in Emergency & Hospitalist Medicine and government healthcare staffing. Along with PhyAmerica Government Services, Inc., Hospital Physician Partners maintains hospital and provider partnerships in more than 130 hospitals in over 20 states treating more than two million patients annually and working with over 1800 providers. Hospital Physician Partners is based in Ft. Lauderdale, Florida and maintains offices in Durham, North Carolina, Jacksonville, Florida and Plantation, Florida. For more information, visit http://www.hppartners.com.
Media Contact:
Al Emerick, Director of Marketing & Communications
(904) 805-1305 – Office
(904) 430-3077 – Cellular
###