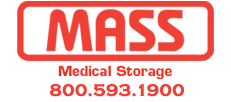 MASS Medical Storage -- New contracted manufacturer for Premier Healthcare Alliance
Charlotte, NC (PRWEB) February 20, 2013
MASS™ Medical Storage LLC proudly announces its selection as a 2-year contracted -supplier for the Premier healthcare alliance to offer stainless steel – equipment, storage systems & mobile carts (medical & non-medical) to its members.
By joining one of country's largest group purchasing organizations, MASS™ Medical Storage joins other elite members that make up Premier's network of worldwide suppliers. MASS™ Medical Storage will provide Premier's member hospitals, clinics, and other medical facilities with the opportunity to access complimentary CAD/architectural design engineering and clinical experts for "situation optimal" storage solutions that put the clinician in complete control of their work flow and inventory management. MASS™ Medical Storage's clinical storage experts optimize the impact within the available space and/or budget.
MASS™ Medical Storage's combination of propriety storage features such as rotating catheter holders (FIFO™ Glides), Secure-a-Scope™ endoscope holders, adjustable instrument holders, LEDS and UV lighting, circulation fans, locking and tracking solutions, as well as its industry leading choices of material such as stainless steel, metal, and melamine allow the customer to work directly with our clinical storage experts to match function with design.
CEO Aubrey Guezuraga states,"Both MASS™ Medical Storage and Premier are committed to supplier diversity. The SEEDs™ partnership will provide MASS™ with additional networking opportunities to work directly with the supply chain leaders at Premier to further enhance MASS Medical Storage's customer focus and capabilities, taking its already existing strong brand and quality products throughout the Premier system."
About MASS™ Medical Storage LLC
For the last 15 years, MASS™ Medical Storage LLC is a leading specialized manufacturer of inventory management solutions that is committed to putting the clinician in control of their work flow and inventory. MASS™ provides a full line of procedural carts and cabinets used for OR storage, GI lab/Endoscopy storage, Cath Lab storage, Emergency Department storage, Radiology storage, and Central Supply. In addition to manufacturing quality storage products in stainless steel and metal, MASS Medical Storage offers customized options in laminated stainless steel, laminated wood, and aluminum to best fit client specifications. MASS™ Medical Storage services the global market and is a certified Minority Business Enterprise manufacturer based in Lenexa, KS which is in the Kansas City metro area.
About the Premier healthcare alliance, Malcolm Baldrige National Quality Award recipient
Premier is a performance improvement alliance of more than 2,700 U.S. hospitals and 90,000 other sites using the power of collaboration and technology to lead the transformation to coordinated, high-quality, cost-effective care. Owned by hospitals, health systems and other providers, Premier operates a leading healthcare purchasing network with more than $4 billion in annual savings. Premier also maintains the nation's largest clinical, financial and outcomes database with information on 1 in 4 patient discharges. A world leader in delivering measurable improvements in care, Premier works with the Centers for Medicare & Medicaid Services. Headquartered in Charlotte, N.C., Premier also has an office in Washington.