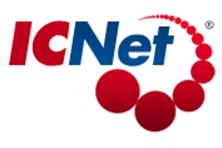 Pat Beyer, Global CEO for ICNet International stated, "ICNet Systems has begun the process of building our North American operations."
Chicago, IL (PRWEB) September 14, 2011
ICNet International Ltd, a UK corporation and the global leader in Infection Prevention surveillance software serving over 1000 hospitals globally, announced it has opened its North American office in Warrenville, Illinois, led by local technology executive, Adam Boris.
Adam Boris, CEO for ICNet Systems, Inc. stated, "The Chicago area is the perfect location to create and build our North American operations. Chicago is home to internationally respected hospitals, some of the finest universities in North America, and a very vibrant healthcare and technology community."
Pat Beyer, Global CEO for ICNet International added, "With the hiring of Adam Boris earlier this year, ICNet Systems has begun the process of building our North American operations in the Chicagoland area. We are actively developing national and regional sales teams in the U.S. and Canada. We are also actively seeking marketing, IT support professionals, and administrative personnel. In addition, we are aggressively developing relationships with North American value added resellers and channel partners."
As dramatized by the recent release of the movie Contagion, many are reminded of the potential risks of community acquired infections. In reality, however, there is a silent killer in America's hospitals - hospital acquired infections. In fact, one out of 20 hospitalized patients is affected by Healthcare-Associated Infections (HAIs). According to the CDC, HAIs are one of the top ten leading causes of death in the US, killing more Americans each year than AIDS, breast cancer, and auto accidents combined. There were an estimated 1.7 million HAIs causing 99,000 deaths in 2002.
> From statics provided by ICNet, the mortality rate for patients with a hospital-acquired infection was 12.9% compared to 2.3% for patients without an HAI. Many hospitals defend several legal claims each year for HAI liability.
> Medicare no longer allows cost recovery for infections acquired more than 48 hours after admission. Medicaid and many private insurers have followed suit and restricted or reduced HAI claims.
> From statistics provided by ICNet, the average length of stay for patients with HAIs is extended by 16.1 days, resulting in average excess costs of $16,471 per stay. ($4.7M in annual excess cost for an average hospital.)
> There is an increasing risk of "super bugs" spreading throughout the healthcare system. In a 2007 study of 28,000 reported HAIs, 16% were found to be Multiple Drug Resistant Organisms (MDROs) of which 50% were Staphylococcus Aureus (MRSA).
New figures published 12th January, 2011 by Health Protection Scotland (HPS) show that NHS Fife, a hospital using ICNet software, continues to make significant progress in reducing HAIs. Case numbers in Fife for July to September 2010 fell to 0.28 cases per 1000 occupied bed days, a decrease of 19% from the previous quarter, 80% down from the same period two years ago, and 40% below the national average.
Discussing the importance of establishing a North American headquarters to provide state-of-the-art HAI surveillance technology in the U.S. and Canada, Boris continued, "We understand the burden of increased demands for government reporting for the NHSN, Medicare (CMS) benchmarking and trending, and compliance with core measures. With 9% of all CMS revenue soon to be at risk and national media attention focused on infection rates and patient safety, the need for an automated electronic reporting tool for IPs has never been greater."
ICNet Systems is proud to sponsor the Chicagoland Patient Safety Summit (CPSS) along with CHEF (Chicago Healthcare Executives Forum), the University of Illinois Medical Center and the Centers for Medicare and Medicaid Services (CMS). Many other prominent organizations have joined in sponsoring the event, including the Chicago Medical Society, the Illinois Hospital Association, and the National Association of Health Services Executives (NAHSE). CPSS is being held from September 13th to the 15th at University of Illinois – Chicago Forum, with an exceptional panel of healthcare and patient safety leaders,leaders, including Dr. Howard K. Koh, who serves as the Assistant Secretary for Health for the U.S. Department of Health and Human Services (HHS) and James M. Galloway, MD, Assistant US Surgeon General. Over 300 medical and executive leaders are expected to attend.
About Adam Boris
Adam Boris is an Illinois native and graduate of the University of Illinois at Urbana-Champaign and the Northwestern University - Kellogg School of Management. Boris has over 20 years experience in the technology industry, supporting Chicago's growing technology community. In the past 10 years, he has held senior executive roles in in several growth-stage technology companies, including DBS Communications, Telmaz, and First International Digital. As SVP of Operations at DBS Communications, he grew the operations from $20M to over $60M in less than two years, launching over 20 new markets and achieving a national footprint. He has also served as advisor and consultant to growing technology and healthcare companies, including bioMérieux, BioTarget, and US Robotics. His past experience includes Northrop Corp, Motorola, and Ameritech.
About ICNet
ICNet International Ltd is a global clinical informatics company dedicated to driving a global reduction in HAIs and improving efficiency within infection prevention teams, through providing innovative and best-of-breed software and services. ICNet's comprehensive solution includes fully automated case management, real-time alerting, outbreak management and electronic reporting, powerful analytic and benchmarking tools, surgical surveillance, and antibiotic stewardship. With ICNet, all patient data remains safely behind hospital firewalls.
ICNet International Ltd designs, develops and supports a suite of multi-lingual and web-based software solutions that are used globally, serving over 1,000 Hospitals. International growth has been rapid in recent years, boosted by aggressive policies adopted by governments to encourage public reporting of Healthcare Associated Infections. In addition, there has been a manifest determination of the healthcare community as a whole to reduce HAI, thus saving very significant amounts of hospital expense and improving patient safety and hospital profitability. Our suite of Agile Surveillance™ solutions focus on infection prevention and control, with ICNet®, SSI MONITOR™ and ABX ALERT™ providing surveillance solutions for infection prevention teams and their partners in the fight towards 'Achieving Zero'.
###