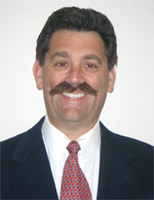 Dr. Epstein brings about as much experience in managing Hospitalist programs as you can have
Traverse City, MI (Vocus) February 8, 2010
Hospitalists Consultants, Inc. (HCI) is pleased to announce that on February 1, 2010, Kenneth R. Epstein, MD, MBA, FACP, FHM, stepped into a dual role as Chief Medical Officer and Regional Director for HCI.
Dr. Epstein will provide HCI with a broad range of experience gained in his previous roles as the President of kre Consulting—a company specializing in Hospitalist program management—and as the Director of Medical Affairs and Clinical Research for IPC: The Hospitalist Company.
Dr. Epstein offers a valuable understanding of how to enhance both existing Hospitalist programs and new Hospitalist start-ups; he has an extensive background in evaluation, oversight, and management of Hospitalist programs.
"Dr. Epstein brings about as much experience in managing Hospitalist programs as you can have," stated Dr. Derik King, President of HCI. "We are thrilled to have someone with his experience and unique expertise working with all our partners and partnerships. I believe this will be an invaluable complement to our already outstanding program."
"I am very excited to be joining HCI," said Dr. Epstein. "ECI has proven over the last 37 years to be very successful in the management of Emergency Departments and has developed a great reputation for excellent clinical care and exemplary quality improvement. I look forward to expanding this reputation for excellence into the Hospitalist programs we develop."
Dr. Epstein received his Medical degree from State University of New York Upstate Medical University in Syracuse, New York, and completed a residency in Internal Medicine at Upstate University Hospital in Syracuse. He did a Robert Wood Johnson Clinical Scholarship at the University of Pennsylvania, where he studied health economics. Dr. Epstein is Board-certified in Internal Medicine and a Fellow of both the Society of Hospital Medicine and the American College of Physicians. He also received an MBA from the Fox School of Business at Temple University in Philadelphia, Pennsylvania.
###