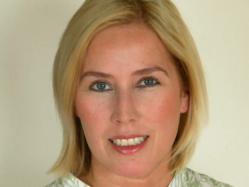 To extend the reach of our new programs and meet the growing demand of our customers, we have brought on two individuals who have a strong business acumen - they understand that owners want an ROI on training
Columbus, OH (PRWEB) June 19, 2012
Given recent news confirming the growth in total revenue for the U.S. hotel industry in 2011, there is no question that hotels are bouncing back. Smith Travel Research (STR) compiles the Hotel Operating Statistics (HOST) Study, which showed a 7.5% growth rate or the largest percent change in the previous 10 years. As the hospitality industry experiences positive growth, their business partners work with them to expand and meet their growing needs. Signature Worldwide, the leading provider of training and business solutions for hotels, hotel management companies, casinos, and other service-based organizations, has added two key sales professionals in response to the growing demand from customers.
Mike Armstrong, the new National Director of Sales in Hospitality, is a 20 year veteran of the hospitality industry in sales and marketing. Mike's progressively successful career includes hands on experience in sales, marketing, internet marketing, operations management and revenue management. She has worked with independent hotels such as the Pfister and Ambassador, and brands such as Hyatt and Crowne Plaza. In addition, Mike has worked for TravelClick and Vizergy, two well-known hospitality internet marketing companies.
With a knack and enthusiasm for hospitality sales and marketing, Mike will also provide keen insight for those looking to exceed customer expectations. She is certified in hospitality sales from the American Hotel/Motel Association and is a seasoned public speaker. Mike is involved in her local community, using her sales and marketing skills to help charity organizations. She graduated from UCLA with a degree in theatre.
Matt Deighton joins Signature Worldwide in the newly created role of Business Development Manager. He brings a strong background in entertainment and sports business development to the hospitality industry. With strengths in sales and marketing, as well as revenue generation, Matt is focused on aligning Signature Worldwide with the best partners in the industry. He previously worked for companies such as Sports Monster Corporation and the Cleveland Cavaliers. In addition to his experience in sales and marketing, he has experience as a communications professional and a reporter. Matt graduated from Bowling Green State University with a degree in sport communications and a minor in journalism.
"Signature's goal has always been to help hotels increase their revenue. Our job in the sales department is to recommend the right training solution to garner the best business results," said Holly Zoba, senior vice president of sales in hospitality. "We recently added key instructional design leadership to update existing programs and create cutting-edge programs to fulfill our client's training needs. To extend the reach of our new programs and meet the growing demand of our customers, we have brought on two individuals who have strong business acumen - they understand that owners want an ROI on training."
Signature Worldwide began in 1986 training hotel employees to improve customer service levels, increase RevPAR, raise occupancy levels and ultimately generate more revenue for hospitality clients. Over the past 25 years, they have expanded their industry expertise to multifamily and public housing, equipment, trucking, party and event rentals, senior living and in 2010 introduced social media training. Whenever the phone rings, a customer approaches, or an online inquiry is generated, Signature Worldwide can help to significantly improve the customer experience.
###
About Signature Worldwide | Signature Worldwide is the leading provider of training and business solutions to service-based organizations, creating tailored employee training and marketing programs that directly impact the bottom line. Established in 1986 and headquartered in Dublin, Ohio, Signature Worldwide operates throughout North America and has licensees in four other continents; Africa, Asia, Europe and South America. For more information, visit http://www.signatureworldwide.com or connect with Signature Worldwide via Twitter @signatureworld or on Facebook at http://www.facebook.com/signatureworldwide.