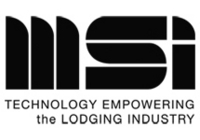 Joining MSI was one of the easiest decisions I have ever made; the team is truly forward-thinking and customer-centric
Phoenix, AZ (PRWEB) June 2, 2008
MSI (Multi-Systems, Inc.), a hospitality solutions provider with a focus on property management software and solutions, is pleased to announce Laura Kirby-Meck has joined the MSI team as Chief Marketing Officer. Kirby-Meck brings with her over twenty years of experience in sales, marketing, and operations in the hospitality technology industry.
"Based on Laura's experience and forward-looking attitude, we are confident she will expand and continue to build on our current strategic goals," said Tim Tiller, MSW, President of MSI. "We are committed to recruiting strong, experienced industry leaders who share in MSI's vision, and because we believe that a business is built on solid relationships, we were able to find that with Laura." As Chief Marketing Officer, Kirby-Meck's focus will be threefold -- she will be responsible for strategic planning of successful marketing strategies, international growth of current and future MSI hospitality solutions, and driving marketing and branding for the company's property management software, solutions, and services. The hospitality solutions provider is certain that Kirby-Meck's experience, thought leadership, and obsession with service will add significant value to the strength of its tenured executive team.
"Joining MSI was one of the easiest decisions I have ever made; the team is truly forward-thinking and customer-centric," said Kirby-Meck, Chief Marketing Officer of MSI. "I welcome the opportunity to take MSI to the next level through strategic and tactical opportunities. The growth in our industry occurs methodically and thrives on experience, commitment, and relationships. I have spent the majority of my career building strong, long-term relationships based on trust and honesty, and I am fortunate to have found a permanent place with MSI. I look forward to being a member of such a dynamic and customer-oriented team." MSI is building its commitment to the hospitality industry with an even stronger focus on its employees, customers, and technology. Expect continued dynamic results from MSI's "Great People, Innovative Technology and Superior Service." To find out more about MSI and its property management software products, please visit http://www.msisolutions.com.
About Multi-Systems, Inc.
Serving the hospitality industry since 1990, MSI (Multi-Systems, Inc.) is a leading supplier of hotel technology and property management software solutions. With an installed customer base of nearly 3,000 hotels and resorts throughout North America, MSI is one of the largest privately-held providers of fully-integrated property management, sales, marketing and catering, point of sale, web booking, and centralized corporate services. MSI specializes in "total system solutions" for management companies and hotel chains by providing central reservation and property system integration. For more information on MSI, visit http://www.msisolutions.com.
###