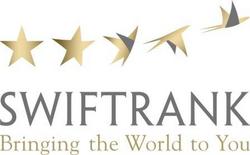 Swiftrank offers a scalable, cutting-edge solution to hoteliers and other travel executives that I'm confident will deliver positive, highly profitable returns to our travel customers
Boulder, Colorado (PRWEB) June 23, 2010
The three most important issues driving the success of a hotel or resort in reaching new customers are, of course, "location, location, location." Offering the online solution to that established adage, Swiftrank (http://www.Swiftrank.com) today unveiled a global travel network of 12,000 location-based websites, offering travel companies a chance to increase their visibility online, reach new customers, and generate new direct booking revenues from customers searching for hotels, restaurants, and more. Swiftrank also announced today the addition of a seasoned travel executive to lead its U.S. team.
Swiftrank is a connected and growing network of travel sites associated with location and asset-type domain names, ranging from FiveStarNewYorkHotels.com, to HongKongHotel.com, to LuxuryTampaHotels.com, to BestRestaurantsManhattan.com, and thousands of others. Swiftrank is launching new sites every week. A golf resort in Palm Beach, a casino in Louisiana, or a luxury city boutique hotel can reach new customers through positions on multiple Swiftrank sites, all tied to critical keyword demand drivers for that property.
Swiftrank sites reach new online consumers who have not made a firm decision on hotel brand in exactly the way in which they are searching. The global travel network corresponds to more than 4 billion online searches each year. Swiftrank's website management and distribution are supported by industry-leading SEO expertise, and the company's travel partners will enjoy the returns associated with the trend toward search engines featuring websites that provide genuine choice to the users.
Swiftrank is focused on helping its partner hotels and other travel companies book direct business. Swiftrank sites will promote direct booking for advertising partners, who will secure "featured listings" with multiple calls to visit and book on the advertisers' websites.
"We are thrilled to bring Swiftrank to market after two years of work in building out our technology and site network," said David Leppan Founder and Chairman of Swiftrank Pte, Ltd. "The company is well-positioned to help our partners reach new customers through our expansive, optimized global network and deliver those bookings directly to their sites."
Swiftrank also announced today that it has hired travel executive Sue Heilbronner as Chief Marketing Officer of Swiftrank global and President of Swiftrank North America. Ms. Heilbronner brings to the company 15 years of internet marketing and sales expertise, including four years as head of sales and marketing for the hospitality internet marketing firm TIG Global. Ms. Heilbronner has worked closely with large brands, management groups, and owners to advance their internet strategies. She has been a popular speaker at industry events, and she co-wrote with Cindy Estis Green the book Profits and Pitfalls of Online Marketing. Ms. Heilbronner was named as one of the Top 25 Most Extraordinary Minds in Sales & Marketing by the Hospitality Sales and Marketing Industry Association during her tenure with TIG Global.
"I am delighted to be returning to the industry as a member of the Swiftrank team," said Sue Heilbronner. "Swiftrank offers a scalable, cutting-edge solution to hoteliers and other travel executives that I'm confident will deliver positive, highly profitable returns to our travel customers and the internet marketing agencies that serve them."
About Swiftrank:
Swiftrank is the largest online global travel network, overseeing more than 12,000 location-based, optimized travel websites. Swiftrank generates profitable revenue for travel companies by offering hotels, resorts, restaurants, spas, car rental agencies, and casinos premium placements on one or more highly relevant, targeted Swiftrank sites. Swiftrank travel partners reach new customers, and they book this incremental business directly on their own sites through direct links from the Swiftrank network. Swiftrank, Pte Ltd, is headquartered in Singapore with offices in the United Kingdom and the United States. To learn more about how Swiftrank can work for your travel company, visit http://www.Swiftrank.com.
###