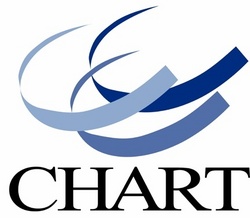 WESTFIELD, N.J. (PRWEB) October 14, 2008
77th Semi-Annual CHART Hospitality Training Conference
http://www.chart.org/?x=events_upcoming_conferences
March 7-10, 2009 Hilton Portland & Executive Tower, Portland, Oregon   78th Semi-Annual CHART Hospitality Training Conference
July 25-28, 2009 Renaissance Cleveland Hotel, Cleveland, Ohio These conferences are the premier gathering of hotel trainers, restaurant trainers and human resources professionals, who meet to learn from inspiring keynote speakers, participate in interactive educational break-out sessions, network together, and share best practices.
Each three-day conference and one pre-conference day includes relevant and timely industry workforce educational topics, such as recruitment, retention, return on investment, technology-based training, diversity, language and cultural issues, customer service, succession planning, leadership and executive coaching.
In addition to the learning sessions, attendees participate in an off-site community service event, working side by side to give back to the host community.
CHART, a non-profit professional association founded in 1970, is the leading resource for the development and advancement of hospitality training professionals. With more than 700 members from more than 400 multi-unit restaurant and hotel companies, CHART represents a workforce of almost five million. CHART includes all facets of hospitality training, learning and performance professionals; from entry level to senior executive. CHART's mission is to develop hospitality training professionals to advance industry training practices and improve operational results by providing access to education, tools and resources.