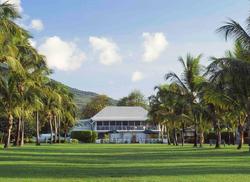 We (Nisbet Plantation) empowered our staff to deliver value and the highest level of service to our guests.
Williamsburg, VA (PRWEB) December 2, 2009
The challenging economic climate is hurting all businesses, but has hit the luxury travel segment especially hard. Nisbet Plantation on the Caribbean island of Nevis is faring better than most by staying true to its luxury brand and its long-term customer relationship marketing program developed by Madigan Pratt & Associates.
Nisbet Plantation, a small, independent luxury beachfront resort acclaimed for its personal service, was faced with two challenges in late 2008. In addition to contending with the overall decline in travel demand, air service to the island had become virtually extinct as a result of the closure of the island's largest hotel for repairs.
"Like many other hotels, we looked for areas where we could be more efficient. But one area we maintained and in fact, enhanced was the guest experience," says Jamie Holmes, General Manager of Nisbet Plantation. "We empowered our staff to deliver value and the highest level of service to our guests."
Instead of resorting to marketing on price and deep rate reductions, Nisbet implemented a cost-effective strategy focused on the four P's of marketing (product, price, place and promotion) and the customer experience. As a result, Nisbet continues to attract guests while maintaining strong average daily rates (ADR) that are better than the Caribbean.
"By enhancing the guest experience and expanding its effective customer relationship marketing program, Nisbet Plantation has been able to acquire and retain profitable customers even in these challenging times," says Madigan Pratt, Managing Director of Madigan Pratt & Associates. "As a result, Nisbet is performing strongly and well-positioned to prosper as the economy recovers."
Holmes and Pratt shared their strategies for success at the recent Caribbean Hotel and Tourism Association Small Hotels Retreat. Other hotels can now learn the secret for their success by downloading the complimentary case study, A Small, Luxury Hotel Prospers in Difficult Times, at madiganpratt.com/casestudydownload .
About Nisbet Plantation, Nevis:
An intimate resort, Nisbet Plantation is the Caribbean's only resort plantation inn located directly on the beach. The 36 cottage-style accommodations set across 30 tropical acres on Nevis invite romance and privacy. Nisbet Plantation's atmosphere, personal service, warm hospitality and fine dining at the beautifully restored Great House, c. 1778, have earned the resort honors as one of the world's best resorts from Condé Nast Traveler, Expedia® and TripAdvisor.com.
About Madigan Pratt & Associates, Inc.:
A customer relationship marketing agency specializing in the luxury services market, Madigan Pratt & Associates creates programs that help clients attract and retain profitable customers. Principals with more than 30 years experience at some of the world's largest advertising and direct marketing companies lead the agency's team of marketing, public relations and social media professionals.
Well-published author and popular conference speaker, Managing Director Madigan Pratt provides expert counsel to the hospitality industry. His insights can be found on his blog, HospitalityMarketingBlog.com.
###