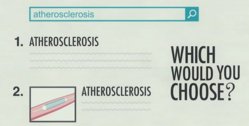 Nucleus can help hospitals enhance the quality of care, maintain good PR, and mitigate the risk to their reputations that ignoring social media poses.
Atlanta, GA (PRWEB) June 27, 2013
A new report from Hewlett-Packard Social Media Solutions claims hospitals put both their patients and reputations at risk by ignoring social media.
The white paper states that it is a hospital's responsibility to meet patients where they are searching for health information—online—and provide patient education materials that are accurate and easy to understand:
"Hospitals and other providers can help to reduce the potential for harm from misleading or wrong health information transmitted through social media by providing reliable information and/or educating patients and helping to guide them to reputable sites."
Not only does social media activity afford hospitals an opportunity to increase health literacy, but also positions them as experts in their specialized fields.
More people are using the Internet to research health information and read about the medical experiences of others (Pew 2013). Hospitals need to be on social media to know what their patients are saying about them—both positive and negative. Part of a good hospital marketing and public relations strategy is knowing and addressing what patients are saying about your healthcare system. Social media gives you an outlet into both.
Nucleus Medical Media is referenced in the report as a trustworthy and reliable source of accurate medical content for hospitals to use in their social media including medical animations and illustrations.
"Nucleus content can help hospitals enhance the quality of care, maintain good PR, and mitigate the risk to their reputations that ignoring social media poses," states Kim Carbonara, National Sales Manager for Healthcare. "The Nucleus YouTube channel has a community of over 85,000 subscribers who use the comments section to discuss their medical experiences and encourage each other."
The HP report shows that social media communities, like those that form around the Nucleus YouTube channel, are the perfect way for hospitals to educate patients, increase their market reach and improve their reputation.
To view the white paper from HP, "Social Media in Healthcare," click here.
For further comment, contact Kim Carbonara, National Director of Sales, Healthcare, at kcarbonara(at)nucleusinc(dot)com or (770) 805-0460.
Founded in 1997, Nucleus Medical Media, Inc. is an award-winning creator of medical illustrations, medical animations, and interactive multimedia for the publishing, legal, healthcare, entertainment, pharmaceutical, medical device, and academic markets. Nucleus's clients and partners include WebMD, McGraw-Hill, Dr. Oz, EBSCO Publishing, and thousands of other businesses in new and traditional media. Nucleus employs the world's largest team of graduate-degreed medical illustrators, and has a Medical Review Board with more than 125 physicians and nurses. For more information, visit NucleusHealth.com.