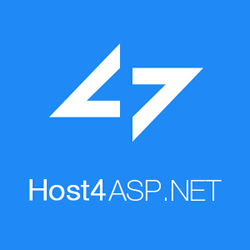 San Francisco, CA (PRWEB) October 18, 2014
The web hosting review site BestHostingSearch.NET today released an announcement that Host4ASP.NET is awarded as a top choice for ASP.NET hosting. The announcement is based on over one year of monitoring and reviewing on the pricing and refund policy, features, Windows technologies, data center facilities and technical support.
As is introduced on the site, Host4ASP.NET is a newly-founded but fast-growing company that serves over 20,000 websites currently. It wins the competition due to the excellent affordability and quality of its service.
Host4ASP.NET has three ASP.NET hosting plans which are designed for bloggers, advanced users and businesses. The company prices the plans from $6.95/mo, $9.95/mo and $18.95/mo regularly, but now if offers a 58% discount on the official website which reduces the costs to $2.95/mo, $5.95/mo and $14.95/mo.
If people choose to pay $2/mo more, they have access to an SSD. Besides, a 30-day money-back guarantee is available, which enables users to receive a full refund in the case of dissatisfaction.
The plans are different in the allocation of disk space, bandwidth and databases, but they are same in other features including those related to security and website development. All the plans come with the following features.
1) Unlimited subdomains and domain pointers.
2) Windows server 2012 with IIS 8, URL rewrite module 2, Full Trust and isolated application pool.
3) MSSQL 2012, MySQL 5.4 with phpMyAdmin, and SQL backup/restore.
4) ASP.NET 4.5, MVC 5, Silverlight 5 and Node.js.
The control panel offered by Host4ASP.NET is WebSitePanel, a leading ASP.NET hosting control panel that provides useful tools for managing websites and accounts. In the user interface, people are able to see details about resource usage, manage domains, set up email, and install the applications they want.
High performance is another highlight of the service from Host4ASP.NET. The company has invested heavily in the building and upgrade of the data centers in Chicago. Being SAS 70 Type II certified, now the data centers feature UPS power, redundant network, Cisco firewall, and DDoS attack response.
All servers that the company uses are with 32 GB RAM and RAID 5 protection. Besides, SSDs are put into use to accelerate PHP processing, database transactions and page loads. The monitored server response time averages about 300ms.
In terms of technical support, the communication channels available include email and live chat, both of which are accessible 24 hours a day, 7 days a week. Responses through live chat are promised to be made within 30 seconds, and those through email are within 3 hours.
For more detailed information, visit http://besthostingsearch.net/host4asp.net-review/.
About BestHostingSearch.NET
It is a professionally operated web hosting review site that deals with all kinds of online issues to help people select a web hosting package and start a website easily.