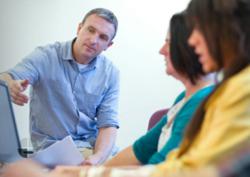 "Moving our clients to Giacom has worked without a hitch, and the price point is the best on the market"
Kingston upon Hull (PRWEB UK) 19 June 2012
UK cloud services company Giacom is celebrating after reaching 1,000 resellers signed up to its Hosted Exchange partner network.
Marketed under the company's MessageStream brand, Giacom allows IT support companies to white-label its cloud-based Exchange at no extra cost. And at a wholesale price of £2.95 per mailbox per month, the business email and collaboration service is seen to be the lowest priced in the industry, allowing resellers to mark-up the service and compete directly with the likes of Office 365 and Google Mail.
With localised IT support companies tending to service clients with between 2 and 25 employees, it is this sector that currently has the lowest cloud adoption, however is expected to catch-up in the next 2-3 years.
In research carried out by Microsoft, it is predicted that companies sized between 2 and 10 employees will see a three-fold increase in cloud computing adoption during this period.
"We're all very proud to have achieved 1,000 resellers delivering Exchange Hosting to their clients, but we're now focusing on the next 1,000 as there's so much potential out there," adds Giacom Managing Director Nick Marshall.
"We're adding between 60 and 100 new resellers every month because our MessageStream brand is seen as the definitive white-label option, allowing IT support companies to play an active role in getting their clients into the cloud, and locking-in long-term month-on-month profit."
One of Giacom's reseller partners Lister IT has recently rebranded and repositioned itself in the marketplace to be part of the cloud revolution.
"If you've ever setup your own Exchange Server, you'll know how tricky that can be," explains Lister IT founder Chris Lister.
"Moving our clients to Giacom has worked without a hitch, and the price point is the best on the market for a Hosted Exchange environment giving you a very generous 25GB mailbox.
"However the most important thing we have received from Giacom is the service - both sales and technical have been first rate.
"We're very happy, and would recommend Giacom to any serious IT Company looking to enhance their productivity."
Hosted Exchange is a cloud-based service using Microsoft's popular Exchange Server back-end, providing businesses with instant push email, along with shared calendars, contacts and tasks. In the past businesses have traditionally installed Exchange server on site, but increasingly new installations are happening in the cloud, providing the same kind of functionality and access, but without the costs and complication associated with running on-premise services.
For resellers, Giacom provides a Hosted Exchange platform which can be sold on to their clients under their own brand. There are no minimum contract periods, no targets and no tie-ins, and resellers have access to the wholesale price of £2.95 per mailbox for 25GB mailbox storage and full collaboration.
For more information on becoming a reseller, visit http://www.giacom.com/resellers or http://www.messagestream.com, or call 0800 075 5577.