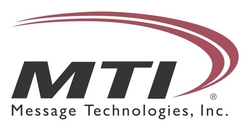 "Since we began VoiceXML hosting in 2001, we've seen steady year-over-year growth" Darrell Knight - President
Atlanta (PRWEB) March 17, 2010
Message Technologies, an industry-leading provider of IVR services and solutions, announces today that it continued to drive new growth and investment in infrastructure and capabilities during 2009 despite the global economic downturn. Message Technologies achieved this growth through the acquisition of new customers as well as through increased call traffic from existing customers.
"Since we began VoiceXML hosting in 2001, we've seen steady year-over-year growth," says Darrell Knight, President of Message Technologies. "Going into 2009 we were anticipating some downturn due to market conditions and their effect on our customer base, but we have experienced the opposite. It is becoming clear that companies are recognizing that IVR hosting offers significant cost savings over traditional on-premise deployments, as evidence by the fact that we deploy new inbound and outbound applications on a regular basis at MTI."
MTI's broad and diverse customer base experienced growth in various areas including:

Deployment of a mass scale outbound IVR solution for a Fortune 100 Media company.
Implementation of a personnel tracking and notification solution for State and Federal Government Agencies.
Expansion of multiple client support applications for a nationwide Non-Profit Organization to automate consumer bankruptcy and debt management programs.
Deployment of several new applications for the Healthcare Industry in partnership with the leading Pharmaceutical marketing group in the US.
Completion of several contracts with European partners in the UK and Germany resulting in production deployment of IVR applications hosted from our US facilities.
Message Technologies has a long history of successfully deploying best-of-breed IVR technologies, and will continue to invest in new technology and infrastructure to support its rapid growth. During 2009 MTI continued to perform above industry levels by delivering over 99.98% overall uptime within its operation. As a direct result of increased call traffic, the company recently expanded its capacity and services with the addition of a third datacenter. In order to meet the increased capacity demands of their customers, the company recently performed a successful migration to VMware using an enterprise class Blade infrastructure with EMC SAN storage systems.
About Message Technologies, Inc
Message Technologies, Inc (MTI) provides inbound and outbound IVR hosting services that improve business performance and realize cost efficiencies using standards based interactive voice response (IVR). Since 1982, thousands of companies have counted on MTI for a best-of-breed IVR platform, application design, development, and hosting. MTI also partners with many industry leading VoiceXML development companies to provide a reliable hosted infrastructure and network to support their customer solutions. It is true that we have been providing IVR solutions for decades, but that doesn't mean that our technology is decades old. MTI partners with the industry leading vendors such as Genesys, Nuance, and IBM to ensure that our customers benefit from leading-edge technologies at every level. Please visit the company online at messagetech.com or call 1-800-868-3684
###