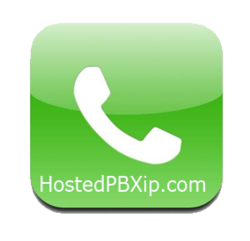 San Diego, CA (PRWEB) September 06, 2011
The new HostedPBXip.com Hosted PBX VoIP service will provide businesses with easy, risk-free and affordable access to PBX VoIP services without the huge cost of acquiring a PBX phone or physical VoIP hardware. The solution is completely internet-based and remotely administered by HostedPBXip.com, providing customers with access to the full suite of PBX VoIP services including Voicemail, Extensions, Unified Messaging, Paging, Multi-Party VoIP Conferencing, Call Forwarding and Intercom services for only a fraction of the typical cost on a pay-as-you-go basis. Customers will be provided will fully programmed and provisioned desk phones to facilitate the service, and will need to pay a one-time refundable deposit for the phones.
HostedPBXip.com is a provider of business telephone equipment, phone headsets, conferencing systems, voip phones, voip gateways and Internet phone service for small businesses and was recently named support and sales partner for Syspine Microsoft response point Systems. The company has a service-oriented operating model and is highly proactive in helping businesses discover the best telephony options for them. HostedPBXip.com does not only provide a high quality voip phone system and VoIP service, but is heavily focused on providing complete support solutions that help businesses solve telephony issues practically and with minimal loss of production and resources.
The new hosted PBX VoIP service from HostedPBXip.com will provide users with a variety of hosted PBX VoIP options, as the service is very flexible and designed to accommodate every type of business.
There are single and multiple-user packages available to cater to the needs of different businesses. The Business Express Single User hosted service goes for only $34.95/mo and will provide unlimited usage of TelcoDepot hosted VoIP service with full PBX services including Voicemail and Unified Messaging, while for just $24.95/mo customers can access the Business Express service for 4 or more users.
On the larger side, businesses with 10 or more users can access the service for $22.95/mo, while others with 20 or more users enjoy a low rate of only $20.95/mo.
A variety of additional features are also available. Automated Attendant (with greeting and call routing functionality) is available on the Business Express package for just $14.95/mo, and users can access unlimited multi-party VoIP conferencing for as little as $39.95 for 10-party conferencing and $49.95 for 30-party conferencing with conference bridges available on the package.
With the HostedPBXip.com Hosted PBX VoIP services, the PBX VoIP system is fully managed and administered remotely, requiring the user only to have a dedicated broadband connection since desk phones to access the service are provided for a one-time refundable fee. There are no contracts, and the deposit is refunded if the customer decides to cancel the service and return the phones. In all cases, the phone system should be returned in original packaging to guarantee deposit refund, and the deposit is to guarantee that the phone
About HostedPBXip.com
HostedPBXip.com is a leading provider of VoIP phone systems for small and medium sized businesses. By offering the highest levels of reliability at rock bottom prices, HostedPBXip.com is fast becoming a leader in the VoIP market. To learn more about HostedPBXip.com please visit our website or email info(at)hostedpbxip(dot)com.
###