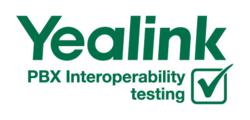 San Diego, California (PRWEB) February 13, 2012
San Diego VoIP provider Computer Support of San Diego announced today the successful conclusion of extensive interoperability tests between Computer Support of San Diego's Hosted VoIP Service and Yealink's IP Phones (models include T12P, T20P, T22P, T26P and T28P) Computer Support of San Diego's customers, whether using SIP trunking services or traditional phone lines for their system, can now easily utilize and configure any of Yealink's phones. Computer Support of San Diego's automated phone provisioning and setup wizard makes it a snap to add Yealink's innovative phones to Computer Support of San Diego's fully-featured and affordable corporate communications system.
Computer Support of San Diego is able to deliver integrated solutions that feature tested Yealink phones in addition to the San Diego IT Support, San Diego IT Consulting and San Diego IT Services they offer.
"We are further strengthening our portfolio of supported IP handsets from industry leading and trusted IP phone manufacturers with this addition of Yealink," states Tim Doscher of Computer Support of San Diego. "Users can now easily, in only a very few minutes with a minimum number of steps via our setup wizard, add any of Yealink's high performing and attractively priced audio and video phones. Providing price-sensitive SMB customers with these new high-performing hand set options broadens our appeal to this market segment".
"We are pleased to have our phones tested with Yealink," said Tim Doscher of Computer Support of San Diego, "We share the same commitment of bringing cost-effective solution to SMBs, and the interoperability between our products will undoubtedly offer new options to our mutual customers."
To learn more about the San Diego VoIP solutions from Computer Support of San Diego, please call 858.384.0988 or visit our website at http://www.computersupportsandiego.com.
About Yealink
Founded in 2001, Yealink is the professional designer and manufacturer of IP Phone and IP Video Phone for the world-wide broadband telephony market. For more than ten years, Yealink has focused on VoIP products characterized by high cost-performance, easy deployment and affordable price. Yealink benefits customers from flexibility and broad interoperability with the major IP-PBX, softswitch and IMS in the market. Chosen by famous carriers, enterprises and clients from over 100 countries, Yealink provides SMB and diversified customers from all over the world a best choice to extend the value of network communication.
About Computer Support of San Diego
Computer Support of San Diego specializes in delivering enterprise class solutions for small and medium sized businesses through Southern California. From simple desktop support to large scale complex projects, our team of experienced and certified professionals are ready to assist. We offer solutions customized to each environment, ensuring that technology supports the business and works with existing processes. Because we are focused on delivering solutions to small businesses we are able to offer unprecedented flexibility and pricing. If you are looking for San Diego IT Consulting, San Diego IT Support or San Diego IT Services give us a call at (858)384-0989 or email sales(at)supportsd(dot)com.
###