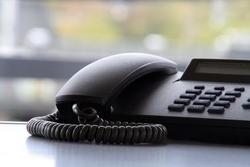 As an all-inclusive package Business VoIP goes beyond a simple hosted PBX service to provide you with all of the hardware you need as well as the software, at a much lower price than you'd be getting with a traditional PBX system
Austin, TX (Vocus) July 31, 2009
The research team behind hosted PBX review website PBXCompare.com is currently testing the top four providers of business VoIP (Voice-over IP) services and aims to expand their business VoIP whitepaper to include comparisons among these services. PBXCompare.com's featured whitepaper details how a particular business VoIP system called RingCentral Office saves users over $4000 in hardware costs and over $200/month in service fees when compared to a traditional Nortel BCM-50 phone system. Research on comparable business VoIP systems has been spurred by the recently growing interest in business VoIP as low-cost alternative to the traditional office phone system.
"As an all-inclusive package Business VoIP goes beyond a simple hosted PBX service to provide you with all of the hardware you need as well as the software, at a much lower price than you'd be getting with a traditional PBX system," says PBXCompare.com project manager Nick Middleton.
A big draw of relatively new business VoIP systems is that business VoIP providers offer a one-stop shop for people seeking to replace their old phone system easily with a less expensive, more advanced new phone system. Conversely, hosted PBX (also called virtual PBX) providers offer office phone features and functionality for an even cheaper price (as low as $10 a month) but do not include hardware. Hosted PBX services are typically intended for and utilized by business people who want access to their phone system via mobile phones and web-accessible devices, and sometimes by those who desire to keep their old hardware. The latter group might endeavor to save money on new hardware by starting with a hosted PBX and later making the transition to business VoIP as their enterprises expand.
PBXCompare.com offers dozens of thorough reviews of hosted PBX services categorized into Basic, Mid-Level and Corporate plans and features a whitepaper comparing a business VoIP system to a traditional phone system on price points and features. The website also features a significant change to the home page. Vocalocity, which was previously featured in the comparison charts for hosted PBX services, has been replaced with two top hosted PBX providers, VoiceNation and Virtual PBX.
"We quickly realized that Vocalocity's focus on offering a complete business phone system wasn't comparable to the other hosted PBX services we've reviewed," says Middleton. "On the other hand, VoiceNation and Virtual PBX offer quite comparable Mid-Level hosted PBX services."
Middleton also says that removing Vocalocity from the hosted PBX comparison gives PBXCompare an opportunity to create new reviews and comparison information for a slightly different segment of users and, in the larger sense, to appeal to those specifically searching for "business VoIP" systems. PBXCompare.com serves an average of 3,000 users monthly and continues to help business owners locate the choice that's right for them.
For more information on business VoIP and hosted PBX options please visit http://www.PBXCompare.com.
# # #