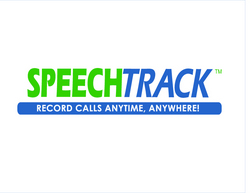 Our beta program allowed us to build in improvements to the system based upon user feedback
Tempe, AZ (PRWEB) July 21, 2008
SpeechTrack.com , an online hosted call recording system, announces improvements to its web service derived from users experience during SpeechTrack's beta program
The SpeechTrack service allows anyone, whether a consumer or small business to securely record, track and easily access telephone conversations anytime and anywhere using any phone. "If you can get a dial tone, you can use SpeechTrack," states Jim Stockert, Vice President of Sales and Marketing. "Our beta program allowed us to build in improvements to the system based upon user feedback," Stockert continued.
SpeechTrack has added the ability for the user to sort through their recorded files online so they can find a file easier. Users can now delete files that they no longer need, so the user can keep their files better organized and up to date.
The search functionality also was built out of feedback from the SpeechTrack beta users. It allows SpeechTrack users to search on five different call information tags associated with the recordings - Call ID, User ID, Phone Number, Date of the Statement, and the Name that the SpeechTrack user assigned to the recording. This allows the users and small businesses who record several calls to be able to access and find their calls quickly and easily.
"SpeechTrack makes recording telephone calls easy," stated Jim Stockert. "We wanted to make our filing system easy to use and friendly as well. That is what most of the feedback from the SpeechTrack beta program was about."
The SpeechTrack service offers the lowest hosted call recording self service pricing in the industry today. Monthly membership is $2.99 and recording is $0.10 a minute.
ABOUT SPEECHTRACK - SpeechTrack is a privately owned business started in 2007 to serve the needs of consumers or small business owners that need or want the ability to record telephone conversations. SpeechTrack allows anyone to securely record telephone conversations anytime and anywhere. For more information on SpeechTrack visit the SpeechTrack website at http://speechtrack.com.
SpeechTrack is owned and operated by Calibrus, Inc. a leader in providing customized hosted business solutions. Calibrus, Inc. provides hosted call recording services to many Fortune 100 companies in the Telecommunications, Cable, Broadband, Internet, and Insurance Industry's. Calibrus, Inc. has been a trusted recording solution for AT&T, Cox Communications, Qwest Communications, BellSouth Communication and many other Fortune 100 companies for the last eight (8) years. Calibrus, Inc. has securely recorded over 45 million calls since 2001 and Calibrus, Inc. has taken its many years of experience in recording technology and made it available through SpeechTrack.
ABOUT CALIBRUS - Calibrus is an industry leading managed services outsourcing vendor, specializing in Third Party Verification, Hosted Call Recording and IVR Services. Calibrus has developed exceptional experience in call recording, regulatory compliance calls and IVR use and functionality in it's nine years of operation. Over this time, Calibrus has earned the trust of the nation's largest Telecom, Cable and Insurance companies, and has processed and recorded over 40 million live agent and IVR calls. For more information on Calibrus, call 866-225-4278 or visit the Calibrus website at http://www.calibrus.com.
# # #