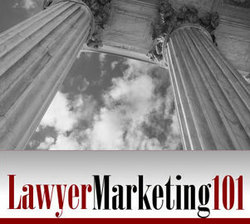 We provide customized turnkey solutions to put our clients and their law firms in touch with prospective clients
(Vocus) September 16, 2009
Marketing through the Internet is now the most valuable solution for practically any professional in any industry. Legal professionals are no exception. Lawyers are expected to uphold certain standards of credibility and professionalism. Blogging allows one to do so by providing a base for communicating the knowledge, skill, and success, of an attorney or law firm directly to clients. Clients also have a tool for interacting with busy attorneys who can provide the proper insight into their legal situation in a convenient manner, that doesn't require waiting long periods for returned phone calls or to schedule an in office appointment.
Cepac.com now offers hosted blog website design and marketing solution. A leader in lawyer marketing will design, optimize (using the most trusted search engine optimization (SEO) techniques) and help maintain legal blog. Blogs are an essential component to Internet marketing for law firms when it comes to providing important information to prospective clients that can mean the difference in their choosing one's services or seeking assistance elsewhere.
With Cepac.com Blogs for lawyers, attorneys enjoy the benefit of being provided inexpensive, yet sophisticated, customized blog sites for:

Keeping current on the most advanced communication resources used by those searching for legal services today
Achieving the highest search engine rankings on widely trafficked sites such as Google and Yahoo
Educating the public on legal information and news, and keeping them informed on factors that may have dramatic consequences for their lives
Enhancing one's reputation as a trustworthy resource or go to figure for expert advice on a particular area of law
Cepac blogs for attorneys helps prospective clients the less out of reach and more down to earth view of a lawyer, using a highly respected avenue to market legal services. "We provide customized turnkey solutions to put our clients and their law firms in touch with prospective clients" says Rene Perras - Vice President and SEO Consultant for Lawyer Marketing Firm.
To learn more about Cepac Blog Marketing solutions for law firm please visit http://www.cepac.com or give Rene Perras a call: 561-653-3266
Cepac.com
215 South Olive
Suite 300
W. Palm Beach FL 33401
###