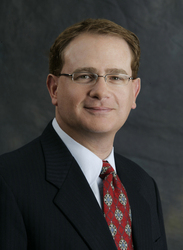 Atlanta (Vocus) August 25, 2009
Cypress Communications today announced that its executive vice president of marketing, Frank Grillo, will be discussing the value of hosted and managed IT services with top law firm CIOs during the G100 Forum at the International Legal Technology Association (ILTA) 2009 conference. The forum, which will take place on Monday, August 24 from 10:30 a.m. to 6:00 p.m., is an invitation-only event that brings together CIOs from the 100 largest law firms in the world. Mr. Grillo's session, entitled ''The Virtualized Law Firm: More Functionality and Reduced IT Spend,'' will be held from 1:00 to 2:00 p.m.
In his session, Mr. Grillo will discuss the paradigm shift from premises-based technologies to "as a service" options, also known as cloud services. His session will cover the Software as a Service (SaaS) and Unified Communications as a Service (UCaaS) models as well as how a law firm's infrastructure, applications and servers can be delivered through the cloud -- creating a cost-effective and technologically powerful configuration.
"Selecting the 'as a service' delivery model enables law firms to avoid upfront capital expenses and alleviates the need to hire or train additional IT staff to manage new technologies, which can help firms create state-of-the-art environments while freeing up substantial budget and personnel resources," said Mr. Grillo. "In a time where IT departments are being asked to do more with less, CIOs can leverage cloud services to lower costs, drive strategic business improvements and increase productivity, which are critical factors in succeeding in today's economic climate."
According to the May 2009 report ''Forecast: Sizing the Cloud; Understanding the Opportunities in Cloud Services,'' industry analyst firm Gartner, Inc. ''estimates the current market for cloud services is $46.4 billion. By 2013, the market will reach $150.1 billion.''
The ILTA 2009 conference will be held at the Gaylord National Resort & Conference Center near Washington, D.C. from August 23-27. For more information regarding ILTA, please visit their Web site at http://www.iltanet.org .
About Cypress Communications
For 25 years, Cypress Communications has been helping small-to-medium enterprises (SMEs) connect, communicate, collaborate and continue™ with a range of fully hosted and managed voice, data and Internet solutions. Beginning in 2006, Cypress revolutionized the communications industry with its hosted VoIP and hosted unified communications solution, C4 IP, making it easy for SMEs to take advantage of productivity-enhancing technology such as integrated audio and Web conferencing, multimedia collaboration tools, presence, chat, Microsoft® Outlook integration, and more. As a Deloitte Fast 50 and Fast 500 award recipient, Cypress is recognized as one of the fastest growing telecommunication companies in North America. In 2008, the company was also named one of Atlanta's Best Places to Work. Cypress' hosted unified communications solution has received numerous awards and accolades, with 15 awards for excellence and innovation to date. The company's Web address is http://www.cypresscom.net .
To learn more about hosted unified communications, visit the Frank Grillo's UC 360 blog at http://blog.tmcnet.com/uc-360 .
© 2006-2009 Cypress Communications, Inc. The Cypress Communications logo is a registered service mark of Cypress Communications, Inc. C4 IP is a trademark of Cypress Communications. Connect, communicate, collaborate and continue is a trademark of Cypress Communications. All other marks used herein are the property of their respective owners.
###