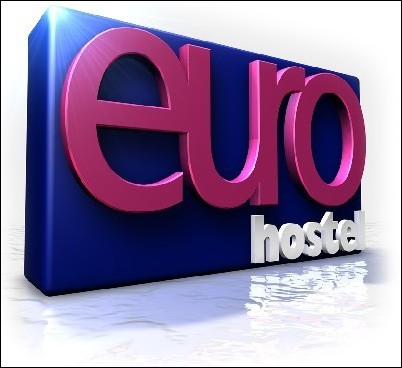 Run by travellers for travellers
Glasgow (PRWEB) October 18, 2006 –
Euro Hostels, operating top quality lodging for budget travel to three top destinations in the UK, says looking back shows why travellers of all ages should look to Euro for comfortable accommodation at a good price.
A hostel used to be a lodging establishment full of large rooms set up for multiple occupancy (dormitories). The old days, where they were associated with universities, nurses, the homeless and even freshly released prisoners have left a lingering stigma attached to the word. But who was it that decided to set up 'youth hostels' and call them exactly that?
In 1912 in Altena, Germany, Richard Schirrmann created the first permanent youth hostel. It was inside Altena Castle, which had been recently reconstructed. This first hostel was an exponent of the ideology of the German Youth Movement to let poor, young city people get a breath of fresh air in the countryside. Youths were supposed to manage the hostel themselves, such as doing the chores involved for the day-to-day operation of the establishment.
Although somewhat more relaxed nowadays, these 'old-style' establishments still exist today and belong to Hostelling International, a non-profit organisation facilitating budget travel through more than 90 national associations representing over 4,000 locations in over 80 countries throughout the world. Rules like curfews, cleaning rooms and 'lock-outs' (enforced times that visitors must be out of the building 'exercising and seeing the sights') are still fairly common.
In the 60's and 70's, young and not-so-young travellers were returning home after their big trip and realising that there was a much better way to facilitate budget travel. Largely beginning in Australia and New Zealand, independently run hostels started popping up all over the place. The owners took into account the things that they didn't like about their own hostelling experience and set about making changes for the better. Relaxed rules, 24-hour receptions, no chores and a choice of room types became commonplace, in addition to bars (licensed or otherwise!) and cafes. But most of these places were not run by professionals and left a lot to be desired in the cleanliness and service stakes. It was common to use the catch phrase "Run by travellers for travellers", and it showed. The term 'Backpackers Hostel' was the preferred name to signify that it was not a part of HI, that anyone was welcome, not just youths, and that it was fun.
There are two big differences between a hostel and a hotel though -- price and attitude. Hostels are much cheaper and will remain that way to attract their established budget travel market. There is also an aura of fun and friendliness as well as a genuine desire for staff and guests to meet new people from all over the world. Each encourages guests to interact in common areas, share travel stories, give advice and most importantly, have fun… even the new, large, professionally run locations.
Take the Euro Hostel in Glasgow, Scotland for example. It has over 360 beds total in all-ensuite rooms, a WiFi enabled modern bar, 2 big screen TV lounges, 2 games areas, huge dining room, commercial quality guest kitchen and internet facilities as well as TV's in all 70 of it's twin and double rooms. It has rooms of all sizes including dormitories and family rooms as well as disabled rooms. Impressive amenities for budget travel. As with the new breed of professional hostels, there's no need to share a room, but the option is there. There is no hotel stuffiness here and the staff is actually encouraged to socialise with the guests. This is the attitude difference that is so noticeable.
Hostelling is the fastest growing sector of the worldwide accommodation industry with modern locations being run by true professionals as well as large companies.
Traditional hotel users are jumping ship in their droves and experiencing the new style of accommodation. Hotel companies are realising this and following suit. For example, Accor Hotels, the global hotel company with brands such as Mercure, Novotel and Sofitel among many others, have dived in headlong with their involvement in the Base Backpackers brand and are already well established in New Zealand and Australia. They are acquiring properties at a rapid rate and are rumoured to be entering the Asian market shortly. With a company the size of Accor getting into this market, you can bet that other major hotel chains are about to follow.
So when on-line booking holiday accommodation, don't just limit the search to the traditional hotel web sites. Try doing a search for hostels in any chosen destination (for example, using http://www.hostelworld.com or http://www.hostelbookers.com) and take the plunge. Not only will travellers save a bundle, they'll have a whole lot more fun too. And let's face it, isn't that what holidays are all about?
Notes to Editor
Euro Hostels Ltd is well established in the budget travel segment, having started in January of 2000. They are considered an industry leader and operate properties in Glasgow and Edinburgh in Scotland and Newcastle in England.
For further details please contact;
Steve Mackenzie
Euro Hostels, Ltd.
PH: 077 044 12370
###