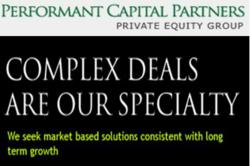 The talk comes after Hostess, the maker of Wonder Bread, Twinkies and Ding Dongs, made headlines last month by deciding to liquidate and lay off most of its 18,500 workers after a crippling union fight
Baltimore, Maryland (PRWEB) December 10, 2012
According to Luke Cooper, attorney and the firm's Managing Director,"
Performánt Capital is currently identifying strategic co-packing relationships to produce several of the product lines associated with the Hostess brands." They have submitted an offer for the Company, but would not disclose which brands. They will be notified this week if they are awarded the deal which could ultimately mean more jobs for Marylanders. 
In response to a request for comment, the Texas-based Company declined to comment specifically about "any potential buyers."
The Hostess name dates to the 1920s, when the Continental Baking Co. in New York City sold "Wonder" bread goods and "Hostess" cake products. Through a series of mergers, Continental became the largest commercial bakery in the U.S. Then the company was bought and sold numerous times with many mergers and acquisitions along the way finally ending up as the Interstate Bakeries Corporation. Hostess has been sold at least three times since the 1980s, racking up debt and shedding profitable assets along the way with each successive merger. With more than 25 different brand names, the Hostess name is an icon within the American public.
French for Performance, Performant Capital Co-Founded by Luke Cooper, lawyer, is a boutique investment firm. it focuses on making early-stage, growth, and control investments in lower middle-market, companies in a variety of sectors. PC targets under-capitalized businesses that lack professional guidance and succession planning. PC adds substantial value to its portfolio companies by leveraging its experience, knowledge, relationships, and access to capital, its 3 principal shareholders have more than 20 combined years of M&A experience. All together, the principals have been involved in more than 25 middle market M&A transactions and multiple successful exits. Performant's industry focus includes, manufacturing, food service, government contracting and logistics.
Reprinted from the Hostess Website:
HOSTESS BRANDS OBTAINS COURT AUTHORITY TO WIND DOWN ALL OPERATIONS, LIQUIDATE ASSETS
Irving, TX – November 21, 2012 – Hostess Brands Inc. announced that the U.S. Bankruptcy Court for the Southern District of New York today approved its emergency interim motion for the orderly wind down of its business and sale of its assets. Read more at the Hostess Website.
About: Performánt Capital Partners.
Luke Cooper Attorney and Managing Director.
Luke Cooper Lawyer.
Phone: 410.627.9806
email:Luke(at)performantcapital(dot)com
Press Release by:
http://daasn.com
Danny Bendebba
danny(at)daasn(dot)com
410-903-8845