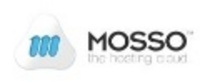 We believe that Mosso is one of the most flexible hosting platforms available today
SAN ANTONIO (PRWEB) May 5, 2008
This file storage offering, CloudFS, allows developers to securely store a virtually unlimited amount of data on the web connected through Rackspace's infrastructure. At the conclusion of the beta program, the new storage offering will be available as a stand-alone service or as part of Mosso's The Hosting Cloud(TM) solution at competitive storage, bandwidth and transaction pricing. In addition, Rackspace customers will benefit from free local transfers between CloudFS and their managed hosting servers. The ability to tie a scalable and low-cost storage engine to Rackspace's customized managed hosting environment is unique in the hosting industry.
"Rackspace is focused on developing the most comprehensive array of hosting capabilities available today. With the changing landscape of the industry, there's no longer just one way to do it," said John Engates, CTO, Rackspace Hosting. "Customers' needs are expanding, and one of our key initiatives right now is making web-scale computing as value-added and as easy as possible. We believe that linking storage--an essential element of most Internet applications--and fast access to stored data, to a powerful standards-based infrastructure will become a critical business advantage for our customers."
Mosso is seeking applicants to participate in a private beta program as well as encouraging developers to build tools and services around CloudFS. Developers and businesses interested in the private beta can visit http://www.mosso.com/cloudfs to apply starting May 5, 2008.
Pricing for CloudFS is strictly pay-for-what-you-use. Current plans target the pricing for storage to start at $0.15 per gigabyte, upon release, including replicated copies for data protection. This competitive rate allows developers to scale their storage-related projects seamlessly and affordably.
"We believe that Mosso is one of the most flexible hosting platforms available today," said Jonathan Bryce, Mosso co-founder. "In February, we launched The Hosting Cloud platform and have seen strong demand. CloudFS is the next step in our overall mission to provide the industry's most flexible and broadest range of hosting options--from traditional complex managed hosting to cloud compute solutions."
The storage platform will be accessed via a ReSTful web services API and language-specific API's (.NET, Java, PHP, Ruby, Python), giving customers confidence that they can quickly and easily store data and run applications in a business-class, standards-based environment.
CloudFS builds on Mosso's recently launched service, The Hosting Cloud, created to give developers access to the benefits of cloud computing without the technical complexities and trade-offs associated with existing solutions. By utilizing The Hosting Cloud, developers do not need to worry about underlying technology such as servers, virtual private servers or operating systems.
CloudFS was developed in collaboration with Rackspace's R&D division, RackLabs. To learn more about CloudFS, visit their blog: http://blog.racklabs.com.
About Mosso
Mosso, LLC is the home of The Hosting Cloud and CloudFS, providing enterprise-grade hosting and storage services. Mosso provides an easily managed interface so that developers, designers and IT managers can deploy reliable web applications quickly and easily as well as a high performance cloud-based storage service. Founded by two Rackspace employees, The Hosting Cloud is built upon a cross platform, clustered-computing architecture. For more information, visit http://www.mosso.com or call 1.877.934.0409.
About Rackspace Hosting
Rackspace Hosting delivers hosted IT systems and computing to businesses of all sizes. Customers choose Rackspace for its hosting specialization and expertise, backed by the company's award-winning Fanatical Support(R). Customers can receive benefits such as higher quality, lower cost and better performance from Rackspace's vast knowledge of industry best-practices. Because Rackspace removes the burden of IT systems maintenance and management, customers can focus on key areas that differentiate their business. Rackspace's portfolio of hosted services includes managed hosting (http://www.rackspace.com), email hosting (http://www.mailtrust.com) and cloud hosting (http://www.mosso.com). Rackspace is recognized as one of FORTUNE Magazine's 100 Best companies to work for, ranking number 32 on the 2008 list. For more information on Rackspace Hosting please visit http://www.rackspace.com or call 800.961.2888. Visit our blog at http://www.rackspace.com/blog for further news and opinions.