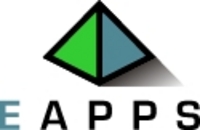 Zimbra has improved our virtual team's productivity and responsiveness. In fact, we depend on it every minute of every day. Eating our own cooking is the best testimonial we can offer our customers, says Rick Lingsch, President
Norcross, GA (PRWEB) February 11, 2010
eApps Hosting announces the launch of an Outlook compatible Enterprise Email and Collaboration service using the highly regarded Zimbra Collaboration Suite. ZCS is a complete messaging and collaboration server that is interoperable with Microsoft Exchange, yet offers many additional features for Enterprise use. ZCS is the most widely-used Linux-based Email, calendaring and collaboration solution with over 55 million users world-wide.
Users have the choice of an award winning webmail user interface for browsers built with the latest Ajax technology, a light weight desktop client that serves as a functional replacement for Outlook, or any of the widely used Email clients. Real-time wireless "over the air" synchronization of user's Email, calendar, contacts and tasks for Smartphones and PDAs, Palm devices and iPhones is included with the service. BlackBerry Enterprise Server (BES) support is offered as an add-on for BlackBerry devices.
The Zimbra based eApps Enterprise Email hosting service is an outsourced solution that allows organizations to reduce IT spending and avoid Microsoft server proliferation. eApps Enterprise Email customers will benefit from:
> Seamless Outlook Compatibility - Provides the Outlook experience users expect with push Email, PIM, group calendaring, free/busy services, public folders, delegation, and more.
> Over the Air Mobile Synchronization - Real time synchronization of Email, Calendar, Contacts, and Tasks is included at no extra cost for Smartphones and PDA devices, such as the Palm Treo / Centro, and Apple iPhone. BlackBerry's BES service is available as an add-on.
> Lower Email operating costs - Cost-effective licensing and low-cost virtualization technology results in a high value solution at a lower cost than competing Microsoft based services.
> A Stable Email Environment and Satisfied Users - Keeps Email flowing and reduces technical challenges with a stable managed outsourced solution.
> Extensibility – The open architecture of ZCS allows for integration and enhancements. Zimlets, a mechanism for integrating third party systems and content as well as creating "mash-up" user interfaces, provide a powerful way to incorporate business processes into the Email client.
> Postini SPAM/Virus protection - Each plan comes with free SPAM and Virus Email protection by Postini, a highly effective and widely used filtering service.
> Best-of-Class 24/7 support - Free Technical Support is available 24 hours a day via Phone, Skype, Email, web form, and chat.
eApps is offering the Enterprise Class Email service on a low cost per user per month basis with full administrative control. Customer administrators have the ability to add and remove users and perform administrative tasks using a web interface. The eApps Enterprise Email service includes continuous automatic system backups, Postini SPAM/Virus filtering, and a 30 day money-back guarantee. eApps also offers custom private deployments using advanced VPS technology for large scale environments or those with complex requirements.
For additional information contact eApps Hosting at +1-770-448-2100 USA or +44 (0)20 8133 6940 UK or visit http://www.eApps.com for on-line chat assistance.
eApps Hosting is a value-added provider of managed hosting services for businesses and organizations, serving more than 5000 customers, hosting over 25,000 domains in more than 150 countries. eApps Hosting offers a state of the art Linux hosting platform using 64-Bit Virtual Private Server technology by for commercial-grade web sites, web applications and Email services with highly personalized, responsive service. Zimbra is a product of Yahoo!. Exchange and Outlook are products of Microsoft Corporation. Postini is a service of Google. Skype is a service of Skype Technologies S.A.
###