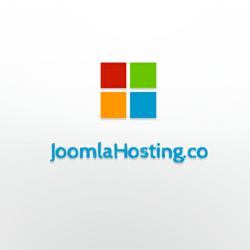 We gave them high marks all around and that is why they are ranked first on our site
Atlanta, Ga (PRWEB) June 06, 2012
JoomlaHosting.co (http://JoomlaHosting.co), has released their review of HostGator. HostGator is a well established web hosting company that has fast servers, is easy to use, and has helpful tech support. Read the full HostGator Review
JoomlaHosting.co has been very pleased with the work that HostGator does. After using HostGator on several Joomla-based sites, they have found the company to be a very reliable choice.
The editors at JoomlaHosting.co tip their hat to HostGator in their review. The editors mention that ease of use, fast servers, affordable plans and helpful tech support all had a role to play in their good marks of the company.
Happy with the service, JoomlaHosting.co editors had very little to say that was negative about HostGator. They point out that they use cPanel which is a great control panel with useful features, but "(is not) the most graphically up to date".
David Blane, Hosting Expert, said, "We have long standing history using HostGator and they have only gotten better. For our review we looked at a number of things; ease of use, server performance, Joomla integration, and tech support were our top priorities. We gave them high marks all around and that is why they are ranked first on our site".
About JoomlaHosting.Co -- JoomlaHosting.Co was established in 2011, is owned by Intown Web Design and managed by David Blane Studios both located in Atlanta, GA. The site was created as a place for Joomla! users to post reviews and learn about the best Joomla hosting companies. It is a website that helps to the Joomla hosting community.
About Intown Web Design (http://www.intownwebdesign.com) and David Blane Studios (http://davidblanestudios.com) -- Located in Atlanta, Ga, they are web design and development companies with a focus on creating functional websites for business. Clients range from startups to corporations traded on the NYSE. They specialize in open source technologies including PHP, Joomla and WordPress. They have continued to expand their expertise into improving site performance, usability and search engine rankings.
###