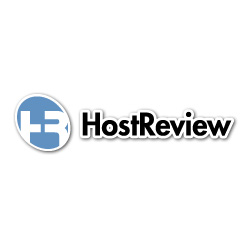 HostReview's annual awards were started to reward outstanding contributions to the web hosting industry and have grown over the last six years to become one of the most globally recognized awards of their kind.
Orland Park, IL (PRWEB) February 28, 2013
HostReview, a popular online web host review site, announces the selection of Multacom, a hosting service provider based in Canyon Country, California, in the top ten for its best affordable hosting and best dedicated server awards. Multacom services came in eight and sixth respectively in the aforementioned award categories for 2012. Each year, HostReview selects the top web hosts from around the world in a variety of categories, electing providers based on factors such as diversity of offerings, customer support, user feedback and overall performance. HostReview's annual awards were started to reward outstanding contributions to the web hosting industry and have grown over the last six years to become one of the most globally recognized awards of their kind.
"In 2006 we started running these awards to recognize prominent web hosting companies that excel at what they do," says Darren Tabor, CEO of HostReview. "By awarding companies like Multacom, we assist them by acting as a testament to the quality and integrity of their services. And at the same time we are also assisting our users by giving them another valuable way to do research into the options at their disposal and make an informed choice when it comes to picking the right web hosting provider for their needs."
Hosting services from Multacom were nominated in the category of best affordable web hosting for 2012. HostReview's yearly awards were set up to recognize leaders in the web hosting space and give consumers a solid recommendation base to help them make purchase decisions. HostReview evaluated a variety of factors when making the selections for this category, including criteria such as overall cost effectiveness of the service, the technology that makes up the infrastructure, the features offered with plans and the quality of customer support. Multacom was also nominated in the category of best dedicated server package. For this award, HostReview looked at value of the services offered, innovation in the delivery of the services as well as key factors such as reliability and overall performance. The quality of Multacom dedicated server plans, including dedicated SAN and switch gear options for private clouds and multi 10gbps network, set them apart from the other hosts under consideration. In addition to the annual web host awards, HostReview also runs monthly awards to recognize outstanding hosting providers. Multacom was also selected for the monthly award for February 2013 in dedicated server hosting.
"We are thrilled with our nomination in two categories this year," shares Kiarash Jahangiri, CEO of Multacom. "HostReview's recognition of us as an innovator and market leader in the shared hosting and dedicated server space is truly an honor. With so many web hosting companies to choose from, it can be hard to separate the wheat from the chaff in such a competitive industry. We work day in and day out to provide the most outstanding services we can at affordable prices. To be recognized by an industry leader such as HostReview is very gratifying – all of our efforts are certainly paying off."
For more information on HostReview, go to http://www.hostreview.com/. To find out more about shared hosting and dedicated server plans from Multacom, please visit http://www.multacom.com/ or call 1-(800) 618-4628 Option 2.
About HostReview
HostReview is a popular online destination for people who look for the best hosting deals. The site features a comprehensive article section, industry news, and one of the most complete directories of hosting service providers. HostReview.com is frequented by various audiences, ranging from industry insiders to internet entrepreneurs.
About Multacom
Founded in Orange County, CA, Multacom has been providing web hosting and co-location services to businesses around the world since 1997. Started by a group of senior system and network engineers, Multacom provides quality services backed by expert support at affordable prices. Multacom offers dedicated servers, shared web hosting, VPN and co-location in addition to a suite of managed services.
All company names and products mentioned in this release are trademarks or registered trademarks of their respective holders.