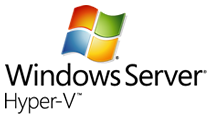 Windows VPS Hosting with Advanced Data Restore - Now on Dual Intel® Xeon® E5-2600 Based Servers
(PRWEB) July 19, 2012
ZerOne Hosting's Windows VPS Hosting plans with Advanced Data Restore are now available on Dual Intel® Xeon® E5-2600 based servers. The new server platform was recently made available by Intel® and was instantly praised by media and IT professionals for its excellence in virtualization scenarios. It supports Intel® Integrated I/O which reduces network and storage latency associated with virtualized workloads and offers up to 80% better overall performance than its two-year-old, Xeon® 5600 predecessor. The benefits for virtualization were instantly recognized by ZerOne Hosting which decided to make the new E5-2600 processors the foundation for its Windows VPS Hosting plans.
The new servers are now operational so all of ZerOne Hosting's US based Windows VPS clients will be hosted on brand new Dual Intel® Xeon® E5-2600 servers. To celebrate the availability of its new server platform, ZerOne Hosting also announced a new promotional discount offer. The offer is valid for new clients and applies to all Windows VPS Hosting plans and all billing cycles (monthly, bi-annual and annual). Clients can choose between a 15% for-life discount or a 25% one-time discount on their first invoice. The coupon codes for the promotional offers are "E5-2600-15" and "E5-2600-25" respectively. Clients are encouraged to use these codes during checkout to benefit from the reduced one-time or for-life discounts.
The new Dual Intel® Xeon® E5-2600 servers come to complement the industry-leading characteristics of ZerOne Hosting's Windows VPS Hosting Services which have been designed to provide world-class reliability, speed and flexibility to today's demanding VPS clients. All Windows VPSs are based on Hyper-V which is the best platform for virtualizing Microsoft workloads and are supported by Microsoft System Center to provide first class data protection and control features to ZerOne Hosting's clients. Building upon what Hyper-V and System Center can provide, ZerOne Hosting has created its Advanced Data Restore feature which gives to its Windows VPS clients the ability to restore their VPS to an earlier date, up to one month back, whenever and for whatever reason they wish. Also the RAM for each VPS is guaranteed and not dynamically allocated based on demand which makes a significant difference in terms of performance and responsiveness of a VPS. Finally, protection from viruses is ensured with Microsoft Forefront Endpoint Protection Anti-Virus protecting every Windows VPS.
All these features, as well as many more, now complemented with the new Dual Intel® Xeon® E5-2600 servers, make ZerOne Hosting's Windows VPS Hosting plans the most complete and dependable in the world, with a price that cannot be beat. A price that can now be further reduced thanks to the promotional discount offered with the opportunity of the new Dual Intel® Xeon® E5-2600 servers' launch.