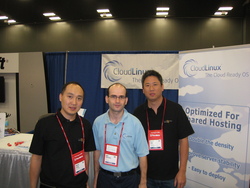 By acquiring Drupal Value Hosting we've increased our market share in delivering Drupal hosting services and gives our customers an expanded knowledge-base and proven development team who specialize in Drupal development.
Bellevue, WA (PRWEB) July 28, 2010
Hosting Metro, Inc. announced today that it has reached an agreement with long-time Drupal web host company Drupal Value Hosting. With the agreement in place, Hosting Metro will migrate existing services and marketing to its own operations. In doing so, Hosting Metro will be able to offer expanded customer support through a dedicated 24/7 support line, as well as additional hosting features previously unavailable to Drupal Value Hosting customers including VPS, Dedicated Servers and shared web hosting.
Tony Chu, CEO of Hosting Metro stated, "By acquiring Drupal Value Hosting, we've looked to increase our support of Drupal and its development community by integrating the knowledge-base of Drupal Value Hosting's existing development team into our already reliable infrastructure and application network. As a hosting company who specializes in application support, this is something that our customers have been asking for and with only 1% of the web running on Drupal there is a still a lot of room for growth."
Amit Ghupta, former CEO of Drupal Value Hosting has agreed to stay on with the new company and will continue to provide development and consultation services dedicated to the Drupal community. "Hosting Metro is a great company, and I am very confident that they will exceed the needs of their customers by delivering outstanding support. I have been especially impressed with their solid infrastructure and there ability to deliver the most reliable uptime in the industry."
Hosting Metro has stated that existing Drupal Value Hosting customers will receive one month of free hosting as a courtesy while the transition takes place. In addition, each customer will receive a free SEO account with Attracta as a way to introduce Hosting Metro's business services and to help customers build traffic to their sites.
About Hosting Metro
Hosting Metro is dedicated to developing innovative services and providing exceptional technical support to meet the Web hosting needs of its customers. As an independent company, they have 13 years of experience in the web hosting industry, and work to integrate emerging technologies and provide comprehensive, integrated solutions to their hosting clients. With their innovative Campfire Support system, Hosting Metro moves beyond standard domain hosting to provide leading technical support and a range of hosting solutions that are focused on improving productivity, increasing profitability, and empowering their clients' to achieve their goals. For more information go to: http://www.hostingmetro.com or visit their forum for the latest news.
###