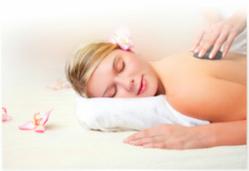 Mesa, AZ (PRWEB) July 07, 2012
With the recent acquisition of LaStone Therapy, TIR Massage Stone has decided to offer massage stone educational classes at its facility in Mesa, AZ. The LaStone Therapy class offers a massage therapist a truly unique, hands on experience. The exclusive and customized nature of LaStone methodology provides a firm foundation for unique and powerful educational experience. In addition, massage therapists who attend the workshop at the TIR Massage Stone facility will be afforded the opportunity to choose their own set of massage stones. All participating Massage Therapy Professionals obtain a wealth of knowledge along with the highly prized customized stone set, perfect for becoming expert at hot stone massage as well as cold stone massage.
LaStone Therapy is a multifaceted stone massage methodology designed through nearly 2 decades of experience to be highly beneficial to both the client and therapist. LaStone Therapy focuses on the use of stone of varying temperature being integrated into nearly every modality of massage therapy available, offering both hot stone massage and cold stone massage.
Over the years in the massage therapy industry as a stone supplier, TIR Massage Stone has received many requests for personal tours of the facility in order to hand pick their own stones. Many therapists want the opportunity to find the custom stones that fit their hands perfectly, effectively becoming an extension of their hand. With the decision to hold LaStone Therapy classes in the facility, it is now possible to provide therapists a truly comprehensive education incorporating hot and cold massage along with the uncommon experience of selecting a customized stone set.
Founded in 2005, TIR Massage Stone constantly seeks to improve in all areas of product design including selection and quality. Customer needs have always been at the forefront of product development, allowing cutting edge innovation processes, which consistently produce high quality, massage stone. With high quality in mind, each stone is washed, selected, carefully paired and bagged for shipment. The machinery and the most efficient processes have been developed to accomplish each necessary task quickly and effectively. The equipment and methods deployed for these purposes have further enhanced the ability to deliver consistency in size, shape and texture unmatched by any industry competitor.
For more information about TIR massage at the therapies they support visit the website at: http://www.tirmassagestone.com/. Chris Turley can also be contacted directly at 480-516-4736.