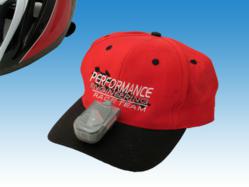 In August, the temperatures are HOT and so are the savings!
Rochester, NY (PRWEB) August 08, 2012
The Dog Days of summer are here and so to are the racing and action sport seasons. So for the action minded individual looking of a sport camera or Helmet Camera to capture a favorite pastime, there is no better time to check out the HUGE discount on ActionCam and complete line of accessories. Complete packages are discounted by 20%.
For the Race Fan, wanting to get up close with their favorite drivers & teams, the Nitro Scan radio scanner is the perfect tool to add to the tool box. The Nitro Scan allows race fans to tune into the radio conversations at a typical NASCAR race and hear communications between the driver and Crew Chief.
For the Circle track driver, the Nitro Bee is a great solution for the 1-way radio requirement that exists at most tracks across the country today. The Nitro Bee is a single frequency receiver that allows the driver to set a "single" radio frequency between 450-470mhz, which then allows the driver to hear the race officials.
In August, the temperatures are HOT and so are the savings! Don't miss this opportunity. For these and other quality products visit the PED Products website.
About P.E.D. Products
P.E.D. Products (Performance Engineering & Design) has been in business for over 12 years, designing, selling and servicing products to the Sports, Racing, Aviation, Fire, Safety, Hobby & Business communities. Our goal is to provide the consumer with the best service, highest quality, state of the art products at affordable prices.