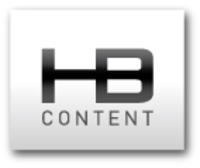 HB-Content has two growing divisions. Both our work for hire and original properties divisions are making great steps forward because the original thinking we bring to one informs the way we approach the other.
Brooklyn, NY (PRWEB) March 15, 2010
While other companies around the country suffered cutbacks and closures, 2009 was an exceptionally strong year for the New York City based production company Hot Buttered Content. From new clients like the AIDS charity (PRODUCT) RED and international real estate mogul Tishman Speyer to new productions for returning clients thinkdm2 and Dialogic, HB-Content thrived by creating work that was innovative, imaginative, and engaging. When asked about the influx of business, marketing coordinator Justin Lamb said "For brands that know they deserve better, they turn to us. HB-Content's clients know that buttered tastes better!"
And with shooting beginning on a number of HB-Content's original properties, Founder and Creative Director David T. Ragsdale says that "2010 is looking even brighter with projected growth in both of our divisions."
The View From the Top...
When real estate mogul Tishman Speyer asked Hot Buttered Content to revamp the promotional video content for the popular Rockefeller Center attraction, Top of the Rock Observation Deck, HB-Content decided to show visitors a view of New York they had never seen. Kate Chinn, Marketing Manager for Top of the Rock Observation Deck said "HB-Content's work on the Top of the Rock brand was fresh and engaging. The exact approach we needed." HB-Content Producer Kai Nagai Rothe encourages people to stop by the entrance to the Observation Deck at Rockefeller Plaza to see the video and says that "the response to the video on our Facebook page has been overwhelming!"
Watch the video HB-Content developed for Top of the Rock!
Watch team HB-Content in action in their exclusive behind the scenes video!
Capturing Consumers Imaginations...
When creative agency thinkDM2 needed a vital piece of branded content for their client, tech company Dialogic, they turned to HB-Content to cook up a video production that would ignite software developers' imaginations. Director of Photography Michael De Mita said "The Dialogic project was a great example of how every step of the way we bring innovative thinking to our clients needs, regardless of budget."
Watch the video HB-Content developed for Dialogic!
Success turns into opportunity for original properties...
HB-Content is more than just a successful corporate video and branded content production house. The development team at HB-Content has also been working on a stable of original properties since the company's conception. And now with shooting beginning on a number of original properties, Ragsdale beams with pride as he explains how rewarding this moment feels. "It's so satisfying to have some of these passion projects on the front burner now." He goes on to explain how he feels having the same creative development team tackle work for hire and original properties has been a key part of HB-Content's success. "Original thinking stands out in our industry. I'm blessed to have a team that enhances our client's brands by bringing fresh ideas to our work for hire division and the same freshness to the original properties that we are now bringing to market." He added, "As we've grown, that duality of job function has enriched our approach to both content production and creative development. It's truly a key factor in HB-Content's success."
Founder David T. Ragsdale's original feature-length screenplay "Back to One" was a finalist at the Woodshole Film Festival and is in pre-production for a fall shoot. Additionally, pilots for two original television properties - a half-hour sitcom "Jingle Stars" scripted by Kai Nagai Rothe and the outrageous episodic how-to "This Show's A Party" – are looking to go before the camera this summer!
Heading Westward...
In addition to a growing roster of East Coast clients, HB-Content is proud to announce the addition of a West Coast office in beautiful Venice Beach California. Ragsdale says "I'm very excited that HB-Content is bringing our signature style of branded content to the Golden State!" Their Los Angeles office boasts High Definition edit bays and additional staff to meet the needs of HB-Content's Los Angeles based clients. Los Angeles will also serve as the headquarters for the original properties division, plugging HB-Content's concepts directly into Los Angeles' robust film and TV industry.
For more information about Hot Buttered Content, visit their website!
Follow Hot Buttered Content on Twitter!
Connect with Hot Buttered Content on Facebook!
Press Contact
Justin Lamb
Marketing Coordinator
justin(at)hb-content(dot)com
212-213-8824
# # #