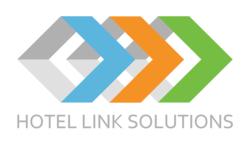 Hotel Link Solutions offers very customizable packages that include all the services that hotels need to ensure a solid web presence.
Riga, Latvia (PRWEB) August 23, 2012
After recent successes in the Philippines and the Pacific Islands, Hotel Link Solutions has partnered with Blueberry Travel Ltd., a travel agency based in Riga, Latvia, to deliver better business solutions to accommodations in that country.
Market research has shown the potential in Latvia for accommodations to take their online presence and distribution to the next level. According to the latest data from Balticexport.com, in 2010 there were 628 accommodations in Latvia. Of these, 456 were guest houses, holiday houses, farms or campgrounds aligned with the Latvia Rural Tourism Association. Many of these have no websites at all or have outdated websites that lack built-in booking functionality. Hotel Link Solutions Latvia sees these small, rural accommodations as perfect candidates to benefit from Hotel Link Solutions products and services.
Hotel Link Solutions Latvia has already recruited an experienced crew of hospitality experts to showcase the kinds of Hotel Link Solutions online digital-marketing tools that can propel small accommodations into the global marketplace alongside larger brand-name hotels. The team has begun infiltrating the market in Riga, which last year welcomed nearly 1.5 million travelers. These numbers are expected to increase in 2012. The team's focus will then shift to accommodations in Sigulda, Jurmala and Liepaja to cover the entire small nation of Latvia.
"Online marketing has become a high priority in the hospitality industry. Hotels that therefore want to be a part of this industry must have online booking facilities," says Anda Cirule, CEO of Hotel Link Solutions Latvia. "Hotel Link Solutions offers very customizable packages that include all the services that hotels need to ensure a solid web presence."
Hotel Link Solutions Latvia expects more than 350 hotels in Latvia to have digital marketing packages by mid 2014, following in the footsteps of already launched websites like the one for Guest House Jaunozoli.
"Although we are a very small guest house located outside Riga, we appreciate all the services provided by Hotel Link Solutions, from a really nice website to channel management," commented Aija Ozola, owner of Guest House Jaunozoli, referring to a service that allows accommodation providers to expand their online distribution globally and to manage rooms and rates through an embedded online booking system. "Before that, we were afraid to work with online travel agency [OTA] channels, simply because we don't have many rooms and it is hard work managing bookings via the OTA extranets. Also we never knew how much inventory we should give to a particular OTA, if that OTA would sell it or if any another OTA could have done so. With channel management we simply update our availability in the Hotel Link Solutions database and sell all our rooms via many channels at the same time!"
Since each accommodation has different marketing needs, Hotel Link Solutions Latvia uses a modular approach, whereby each accommodation provider selects only those services required, with the option of adding more afterward and without disrupting those already in place. Features range from template-driven websites to booking widgets and channel management.
About Hotel Link Solutions
Hotel Link Solutions is a first-generation digital-marketing services provider for the accommodation industry. As a WHL Group and ResOnline joint venture, Hotel Link Solutions has tapped deep resources and wide industry reach to develop a world-class and competitive range of products. Hotel Link Solutions is committed to building a sustainable future for travel and to ensuring that all relationships with clients, staff, business partners and host communities are win-win.
For more information, visit http://www.hotellinksolutions.com or contact Anda Cirule at anda(at)hotellinksolutions(dot)com, +371 29 283 441 (Riga, Latvia).