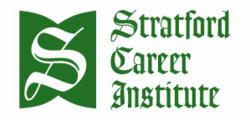 This program offers a wide range of learning material that can quickly be applied in a number of jobs...
Scranton, PA (PRWEB) June 23, 2013
Distance learning school Stratford Career Institute has updated the curriculum of their home study Hotel and Restaurant Management program.
Stratford says all four modules have been revised, offering a new approach to the course as a whole. Beginning with an overall introduction to the restaurant and hospitality industries, the course then covers various facets of management, operations, business practices, staffing, career opportunities and more.
"This program offers a wide range of learning material that can quickly be applied in a number of jobs in both the hotel and restaurant management industries," said Dr. Claude Major.
Stratford says the course is ideal for anyone with an interest in learning more about this career field, those looking to advance in their current jobs, or even business owners looking to expand.
"Whether you have a small business or work for a global company, Stratford's course is a convenient and ideal way to refresh your knowledge and maintain quality business practices," added Dr. Major.
Students will also learn about the various types of venues that fall under the hospitality umbrella from a typical small restaurant to more specialty operations such as bed and breakfasts, RV parks, lodges, touring companies and more.
All of Stratford's courses, including their popular high school diploma program, are completed through guided, independent study. Students complete lessons at home on their own time, and submit exams online, through the mail, or in combination. Instructors are available via e-mail and toll-free phone and students have access to an online student center.
Stratford also offers all-inclusive tuition, which means everything a student needs to complete a program of study and graduate is included in the tuition price. Stratford also offers affordable monthly payment plans.
Individuals interested in learning more about Stratford Career Institute's distance learning Hotel and Restaurant Management program can request a free career information packet by calling 1-800-254-4070 ext 9980 or by visiting the school's website scitraining.com.
About Stratford Career Institute
Stratford Career Institute is a distance learning correspondence school that employs a distinct educational training method allowing students to complete their studies and earn their career diploma at home rather than spending hours in a classroom. Contemporary online tools combined with traditional correspondence education and ongoing instructor support allow students the flexibility to study when it is convenient for them. Stratford Career Institute offers more than 60 distance learning courses in a variety of contemporary career fields.