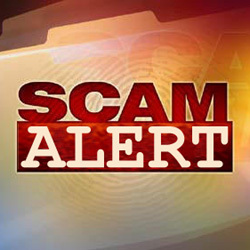 Englewood, CO (Vocus) January 26, 2009
A well-organized online fraud is scamming over 71,000 travelers each month as they book rooms online at some of America's best known hotel chains, including Hyatt, Clarion, TraveLodge, Comfort Inn, Red Roof, EconoLodge, Super 8, Ramada, Days Inn, and Wyndham, according to an exclusive report by FraudTip.com.
Findings released for the first time this morning show that the Internet scam combines advanced online advertising, bogus hotel locators, third-party reservation systems, and Internet browser crimeware to redirect hotel guest traffic to fake versions of well-known hotel chain websites.
The scam casts a big net and is evolving daily, reports FraudTip.com. Affected properties include hotels and suites, budget motels, airport hotels, luxury hotels, resorts, and casinos.
Hardest hit are Super 8 Motels, Days Inn, and Ramada, which are owned by Wyndham Worldwide in Parsippany, New Jersey, the world's largest hotel chain. A total of over 50,000 travelers seeking out these hotels are redirected to the bogus sites each month.
Another 15,862 prospective guests are redirected from Comfort Inn, the chain owned by Choice Hotels International located in Silver Spring, Maryland. Econo Lodge and Clarion Hotels & Resorts, also owned by Choice Hotels, are targets as well.
Red Roof Inn, headquartered in Kalamazoo, Michigan, is currently losing an average of 4,441 visitors per month. In addition, Hyatt Hotels, headquartered in Chicago, has fallen prey to the same fraud network.
FraudTip.com's preliminary findings show that the fraudulent sites are attracting a higher-than-average percentage of female visitors, teens, as well as adults 50+. The scam has also attracted a higher-than-average percentage of African American visitors, and has proven effective in attracting an affluent audience, and a high index of graduates and post graduates.
In conducting its investigation, FraudTip.com used several methodologies including an audience measurement approach that couples machine learning with massive quantities of directly measured data. The system, by QuantCast.com, is designed to deliver detailed audience information that can be leveraged in real-time for addressable advertising, however, it was used by FraudTip.com to estimate the magnitude of the fraud.
A series of conference calls for hotel chain executives will be held today with Washington, DC cybersecurity insiders to evaluate claims against the perpetrators, legal options, asset recovery, and continued monitoring.
###