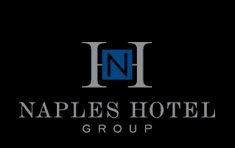 We are very excited to write the next chapter in this important relationship, and add this beautiful upscale hotel to our portfolio of managed properties
Naples, Florida (PRWEB) February 15, 2012
Leading hotel management company Naples Hotel Group (http://www.napleshotelgroup.com), with offices in Naples, Florida and Houston, Texas, announced today that it has been appointed as the new third party manager for the Springhill Suites by Marriott in Waco, Texas.
Previously, the Naples Hotel Group was retained by the hotel's owners to convert the property from a Best Western Atrea, and manage every aspect of the transformation to the new Marriott brand. The successful completion of that major undertaking helped pave the way for the new third party hotel management arrangement.
"Working extensively with the owners of the Springhill Suites by Marriott in Waco for many months helped us build a very strong relationship, and demonstrate our company's expertise, trustworthiness and value added services," commented Mike Bou-Sliman, Owner and Founder of the Naples Hotel Group. "We are very excited to write the next chapter in this important relationship, and add this beautiful upscale hotel to our portfolio of managed properties."
The Springhill Suites by Marriott in Waco is located at 200 Colonnade Parkway in Woodway, Texas. The hotel features 82 suites, large meeting room facilities, a business center, a fitness center, pool, full bar and lounge, and is situated in the center of Waco's business and corporate parks, with close proximity to Baylor University and downtown Waco.
For more information or media inquiries, contact Mike Bou-Sliman at mike(at)napleshotelgroup(dot)com or 239-206-4273.
About The Naples Hotel Group
The Naples Hotel Group (NHG) prides itself on building long-term relationships with quality people and organizations. Since our inception in 1999, we have achieved superior results and proven our ability to enhance performance and/or turnaround properties through the use of our experience, responsiveness and extensive resources. With more than a decade of managing our own properties, we have a thorough understanding of the goals of hotel owners and operators and what it takes to deliver those goals. Through the formation of Naples Hotel Group, we are able to offer our expertise and proven abilities to hotel properties throughout the United States. To learn more, visit http://www.napleshotelgroup.com/about.html.
###