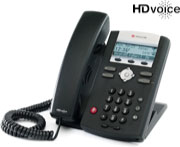 San Francisco, CA (PRWEB) October 28, 2011
Two leading companies in the Software-as-a-Service space have partnered to bring innovative and cost reducing telephony solutions to the hotel industry. Hotel management software company Frontdesk Anywhere Inc will offer RingCentral telephone services as a part of its line of services available to hotel and motel operators.
RingCentral offers Voice Over IP (VOIP) telephone services to small and large businesses alike. "I believe hotel operators and organizations will receive tremendous value from RingCentral's service" says Frontdesk Anywhere co-founder Thomas Lyle. "This is a solution that can be deployed to all rooms throughout the property in a cost effective manner. It offers the features, control and reporting capabilities of large expensive telephony systems but at a modest monthly fee."
Both RingCentral and Frontdesk Anywhere are Web-based systems making tight integration between the two services possible. RingCentral recently showcased its integration with SalesForce.com at Dreamforce 2011 in San Francisco.
"We are constantly looking at ways how the hotel industry can benefit from these types of partnerships" Joe Kiernan, the technical co-founder at Frontdesk Anywhere stated. "The SalesForce.com integration was pretty impressive and we instantly saw how a similar integration with our hotel property management system would be phenomenal for the industry."
Frontdesk Anywhere Inc. provides Web-based hotel management software that enables small to mid-sized hotels and hotel groups better manage sales and guest interaction processes. The constantly evolving platform is in high demand and continues to grow, with over 50 new properties signing up each month. A key component of its success has been in its innovative approach to hotel industry development. Its cloud-computing platform allows hotel teams to focus more on guests rather than their IT needs which, while important, is only a supporting element to their core business.
ABOUT RINGCENTRAL
RingCentral, an award-winning business phone systems provider, received a 2009 Webware 100 award for Communication. They offer cloud-based business phone systems with toll, toll-free and fax services that can be accessed from anywhere via their softphone desktop software and iPhone application and via their desktop handsets.
For further information please visit ringcentral.com
ABOUT FRONDESK ANYWHERE
Frontdesk Anywhere Inc is a leading provider of innovative hotel management software for independent properties. To date, over 50,000 hotel guests have had their stay managed with Frontdesk Anywhere – from the initial online booking process through arrival, onsite operations and checkout. The company is focused on converging processes traditionally performed by separate systems into a single all-in-one productivity application. All modules are seamlessly integrated within the application and accessible from any computer and most mobile devices. The company is a privately held corporation based in San Francisco, California.
For further information please visit FrontdeskAnywhere.com.
###