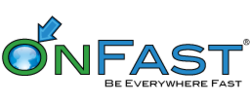 OnFast is uniquely positioned to help enterprises with brand standardization, social media monitoring, and analytics
Naples, Florida (PRWEB) September 30, 2011
OnFast announced today that Aaron Shepherd has left his prior post as Fellow at Pegasus Solutions, a global leader in providing technology and services to hotels and travel distributors, to join his latest start-up full time as their Chief Executive Officer. Mr. Shepherd was a founder at OnFast, but until recently had been splitting his time between Pegasus, OnFast, and other enterprise travel projects. With a renewed focus on the start-up, Shepherd will be concentrating his efforts on growing OnFast's enterprise customer base rapidly over the next few months.
"Over the course of my career I have been lucky to play a pivotal role during key technology shifts in the hotel industry at several of my prior companies. Social media is here to stay and OnFast is uniquely positioned to help enterprises with brand standardization, social media monitoring, and analytics," said Aaron Shepherd, CEO of OnFast. "I'm very excited to devote my full time efforts to developing leading edge social media solutions on cloud-based platforms for the enterprise marketplace."
OnFast provides robust social network marketing & analytics solutions, designed to help businesses maximize the impact of social marketing channels. Through their cloud-based software as a service, OnFast offers customers the complete enterprise toolset needed to take full advantage of burgeoning social media networks.
Previously, Aaron Shepherd served as Fellow for Pegasus Solutions, where he concentrated his efforts on next generation technologies. During his tenure at Pegasus he also served as chief information officer, where he was responsible for the creation and implementation of the award winning RezView NG central reservation system, including areas such as development, enterprise services, quality assurance, architecture, infrastructure and more.
Before joining Pegasus, Shepherd was chairman and chief executive officer of GuestClick, a leading provider of enterprise Hotel Management and Central Reservation Systems to companies such as Mobil Travel Guide, Home Away, and Best Western. Prior to GuestClick, Shepherd was the president of Executive Technologies, which implemented leading edge software programs designed by Shepherd that processed online reservations for large hospitality chains, including Best Western International, Westin Hotels and Resorts, Wyndham Hotels, and Sandals Resorts.
As CEO and president of his prior businesses, Shepherd was involved in all aspects of operations including product design and development, management of large-scale development projects, day-to-day business issues, financing, long term planning, human resources and recruiting. His leadership culminated in the successful sales of Executive Technologies to Micros Systems, Inc. in 1995, and of GuestClick to Pegasus in 2007. Shepherd additionally successfully facilitated the integration of the merged companies.
OnFast's management team brings more than 30 years of experience in the software and Internet industries to provide customers with innovative and effective technologies. OnFast is headquartered in Naples, on Southwest Florida's Gulf Coast. OnFast customers can learn more and sign up for the service at http://www.onfast.com.
For more information contact Christopher Shepherd christopher(dot)shepherd(at)onfast(dot)com at 866-MYONFAST (866.696.6327). Follow us on Twitter: @OnFast. Connect with us on Facebook: http://www.facebook.com/onfast. Check out our blogs at http://blog.onfast.com and http://tech.onfast.com.
OnFast is a registered trademark and other OnFast product names, service names, slogans or logos referenced in this document are registered trademarks of OnFast, LLC. All other company, product or service names referenced in this website are used for identification purposes only and may be trademarks of their respective owners.
###