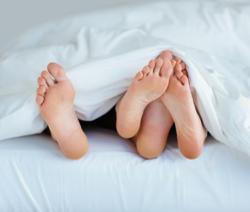 My allergy attacks completely diminished and then stopped! Thanks to 'Breathe Better, Live Better™' my long search for an answer has finally arrived.
Los Angeles, CA (PRWEB) December 05, 2011
For travelers and vacationers suffering from allergies or asthma, Decon ProGreen's "Breathe Better, Live Better™" hotel and resort rooms are neutral environments that will please both health-conscious guests and hospitality executives looking for a new, top amenity.
The environmentally friendly, non-corrosive, non-toxic, high-tech procedure obliterates and eliminates all allergenic and asthmatic irritants such as dust, pollen, odors, bacteria, viruses, molds, spores, chemicals, biohazards, pesticide-resistant insects like bedbugs, termites and the infectious waste they leave behind.
According to customer testimonies, allergy sufferers say that "Breathe Better, Live Better™" is the most effective solution available today.
"My allergy attacks completely diminished and then stopped! It was amazing and almost too good to be true, but thanks to 'Breathe Better, Live Better™' my long search for an answer has finally arrived," said Dafi Shlanger M.A., who lives and works in Santa Monica, CA.
Currently, the number of vacationers and travelers demanding green, hypoallergenic hotel and resort rooms is increasing. A recent survey by the Chubb Group of Insurance Companies found that U.S. travelers rank cleanliness (43 percent) over security (11 percent) as the most important factor in choosing a hotel.
On average, guests are exposed to a minimum of ten common allergens when staying in any given suite. Researchers at the National Institutes of Health found that one out of four Americans has respiratory allergies or asthma and more than 50 percent of the current asthma cases in the country are attributed to allergens.
The mere idea of allergens hidden throughout a hotel room is an enormous deterrent for more than 77 million Americans who suffer from respiratory allergies, asthma or eczema. So why aren't all travel agents and front-desk clerks asking, "Would you like a non-smoking or a hypoallergenic room?"
For many years, expensive, high-maintenance procedures meant it was only clients of luxury resorts and hotels who could access allergen-free rooms.
Fortunately, this does not have to stay the norm: engineers at the U.S. Department of Energy's Sandia National Laboratories developed a broad-spectrum formula as a response to the 2001 Anthrax Attacks. Decon ProGreen has been using this formula in conjunction with other state of the art products to perform the three-step proprietary process called "Breathe Better, Live Better™".
In addition to a 24-hour turnaround, "Breathe Better, Live Better™" rooms also include zero-maintenance, three-year warranties to assure that the indoor air quality remains impeccable.
With Americans spending 90 percent of their time indoors, pristine indoor air quality is crucial for maintaining a healthy lifestyle. According to the Environmental Protection Agency, when compared with outdoor air quality, indoor air quality is exponentially more detrimental to the health of humans and pets.
Research like this is fueling a recent and growing trend driving across the country, where competitive hotel and resort chains are now offering hypoallergenic rooms as an amenity.
"I remember suffering from allergies and asthma in hotels when I was a kid. If the rooms were not clean enough, my whole family would have to leave and go somewhere else. This new technology can improve the lives of so many," said Samantha True, a vacation property rental manager in Santa Fe.
Decon ProGreen's conveniently located, certified technicians also implement other essential proprietary protocols. These protocols include "Biohazards & Bedbugs", "Odor & Smoke Damage", "Mold & Fungus", "Infection Control", "New Construction", "Agriculture" as well as "Transportation Vehicles."
About Decon ProGreen, LLC
Decon ProGreen offers unique solutions designed specifically for the needs of improving indoor air quality. Our services include prevention, decontamination and remediation.
Decon ProGreen uses an EPA registered, eco-friendly product that can be applied to almost any toxic situation, leaving your environment free from organisms like molds, bacteria, fungi, viruses, as well as chemicals, mites, and pesticide-resistant bedbugs.
Other industries serviced by Decon ProGreen include Residential, Commercial, Healthcare and Public Facilities. If you are interested in further information, demonstrations or a free estimate contact Decon ProGreen.
David, Administrative Sales
Decon ProGreen
Telephone: 1(877) 29-DECON
Email: info(at)DeconProGreen(dot)com
Web Site: http://www.DeconProGreen.com
###