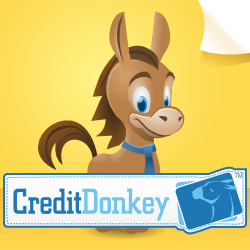 real surprise when they get their bill
Los Angeles, CA (PRWEB) July 27, 2011
Travelers often spent considerable time comparison shopping before booking their hotel rooms. But are they taking into consideration all of the additional costs that come with their chosen room?
Today, CreditDonkey revealed the real cost of sleeping in hotels with its newest infographic. The visual guide walks travelers through the hotel stay, uncovering fees and costs that are often overlooked until they receive their credit card statement.
Infographic: http://www.creditdonkey.com/cost-of-sleeping.html
Here are some of the standard hotel costs outlined by the CreditDonkey infographic:

Bottled Water and Snacks – once complimentary, oftentimes these refreshments come with a price tag of $5 a pop
In-Room Safe – some hotels now charge a $3 nightly fee for using the safe
Towels – extra towels can cost an additional $2
Parking – some hotels have mandatory valet parking that runs at $45 per day, plus tip
Resort Fee – this fee typically covers services like the business center, pool, gym and housekeeping; even if you don't plan on utilizing some of these amenities it will run you about $10 to $25 per day
Packages – if you plan on having a package delivered to the hotel or mail a package from the hotel, you may incur a charge running anywhere from $1 to $25
And these are additional services with costs that may be passed on to hotel guests; prices can vary so guests will want to get the low-down on these services before booking their room:

Internet
Telephone (sometimes even local calls)
Airport Shuttle
Energy Surcharge
Taxes and other local charges, like tourism marketing efforts
Bellhop/Housekeeper Gratuities
Cancellation Fees
Late Check-In or Check-Out
Grounds Keeping Fee
Luggage Holding
"If consumers overlook these extra costs, they are going to be in for a real surprise when they get their bill," said Charles Tran, founder of the credit card comparison website, CreditDonkey. "When budgeting for upcoming travels, consumers should consider these additional costs when creating their lodging budget. This will help them avoid sticker shock when they open their credit card statement."
Tran also advises that consumers can help decrease their out-of-pocket costs by taking advantage of a hotel credit card. CreditDonkey has shared the following tips to help cardholders make the most out of their hotel rewards:
Be choosey with your rewards credit card; choose a credit card that offers the hotel rewards that suit your individual needs
Be loyal; many cards will offer more points when you stay in specific hotel chains
Be mindful of the currency of the rewards and accrue points in a currency that works for you
Watch for cards with blackout policies, as they may limit the dates that you can utilize your rewards
Take advantage of the new mobility that is offered by these rewards cards
Don't stockpile your rewards waiting for your major vacation that's taking place in three years; instead, use them when you need them most
With many cards offering bonus introductory points, consumers who open a hotel rewards card early may be able to cash in on points to help cover hotel expenses for their travels. But many consumers become overwhelmed when researching hotel reward cards, giving up before they find the right card for their family.
Luckily the folks at CreditDonkey have shared their list of top hotel reward credit cards currently available to consumers:
With hotel costs taking the lion share of any family's budget, these cards really stretch your vacation dollar this summer.
About CreditDonkey.com
CreditDonkey.com is a credit card comparison site that publishes credit card research, informed opinions and related news/trends that empower American consumers to make informed credit decisions. Use CreditDonkey.com and save time and money. For more information, go to http://www.creditdonkey.com
###