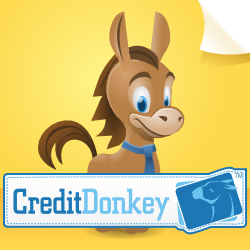 travelers can increase their odds of being happy with their hotel choice
Los Angeles, CA (PRWEB) August 02, 2011
CreditDonkey, a credit card comparison website, released an infographic illustrating the fascinating history of hotels. The history reminds consumers just how far hotel accommodations have come as well as educating them on the sometimes confusing hotel star rating guide.
As revealed by the colorful timeline, the hotel was first established nearly 1,300 years ago in Komatsu, Japan. The Hōshi Yokan hotel and spa is still in operation and owned by the same family over all of these years. As time has passed, hotels have evolved, as demonstrated by these milestones from the history of hotels timeline:

1700-1776: American seaports offer lodging to sailors; sailors hung hammocks from hooks in inns or stayed in communal rooms that featured numerous beds
1776: Inns and hotels start to provide enough amenities that many people lived in them during America's revolutionary period
1794: City Hotel in New York becomes the first known American building that was built for the purpose of becoming a hotel
1829: America's first 5-star hotel is built in Boston; the Tremont House featured private lockable rooms, pitchers of water, bowls and free soap for washing, and is the first hotel with indoor plumbing and a bellboy
1908: Ellsworth M. Statler, the "father" of the modern day hotel opens his Buffalo Statler, which provides guests with locked doors, light-switches next to the door, private baths, icewater and daily newspapers
1910: Motels begin to spring up in America, and were often mom and pop establishments with cabin-like rooms
1960s-70s: Independent hotel owners join referral organizations to help compete against large hotel chains
2000: Computer and internet advances lead hotels to offer online reservations, reducing the number of staff needed for the reservation process; electronic keys also replace traditional metal keys to provide additional security
As hotels have made their changes over the centuries, consumers' expectations have changed as well. These expectations are what drive the hotel rating system, giving travelers an easy to interpret system to help them know what to expect when it comes to hotel amenities.
Hotel Rating System Infographics: http://www.creditdonkey.com/history-of-hotels.html
Of course, the 5-star accommodations come at a price. But, as explained by CreditDonkey, these costs are now more easily offset by hotel rewards cards.
"When we travel, we look for a place where we can relax and sleep comfortably at the end of the day," said Charles Tran, founder of CreditDonkey. "By paying special attention to the star rating system, travelers can increase their odds of being happy with their hotel choice. And when taking advantage of hotel credit cards, consumers can more easily bump their stay from a 3-star to a 4-star or 5-star hotel without having to increase their travel budget."
Travelers can use CreditDonkey to compare hotel credit card deals. CreditDonkey publishes credit card research, informed opinions and related news/trends that empower American travelers to make informed credit decisions. Use CreditDonkey to save time and money.
###